Monday, June 14, 2021 - 11:30
Maynooth University and Kildare County Council Arts and Library Services are thrilled to announce the appointment of Ryan Dennis and Oisín Fagan as Writers-in-Residence for 2021/21.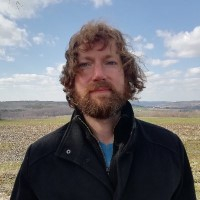 Ryan Dennis is a former Fulbright Scholar in Creative Writing and has taught creative writing at the University of Education, Schwäbisch Gmünd and the National University of Ireland, Galway. His work has appeared in various literary journals such as The Cimarron Review, New England Review, Fourth Genre, and The Threepenny Review, and his debut novel The Beasts They Turned Away was published in March 2021 by époque press. Ryan is a syndicated columnist for agricultural print journals in four countries and two languages. In 2020 he founded The Milk House, an online initiative to showcase the work of those writing on rural subjects in order to help them find greater audiences. He is currently working on a memoir-based nonfiction book that seeks to explore the factors that led to the decline of family farming.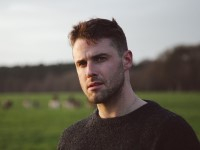 Oisín Fagan has had short fiction published in The Stinging Fly. His collection of stories, Hostages, was published in 2016 by New Island Press, and in 2018 by Head of Zeus. His novel, Nobber, was published in 2019 by JM Originals. It was shortlisted for the Bollinger Everyman Wodehouse Prize and the Butler Literary Award, longlisted for the Desmond Elliott Prize, and named as one of the books of the year by The Guardian and The Daily Mail. During his residency, he will be working on his second novel, Colony.
We look forward to welcoming both Ryan and Oisín to Maynooth and to having them on campus for the coming year. Both authors will be involved with the Kildare Readers' Festival, and a programme of events open to the public will be announced in the autumn.
For further information about the residencies, please contact Dr Oona Frawley (oona.frawley@mu.ie).