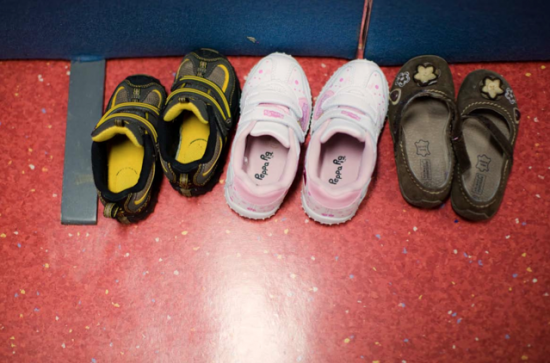 Thursday, October 19, 2017 - 11:15
The only way to achieve a complete picture of what happened in Ireland's institutions is to have full access to their archives, a well-known Irish archivist has claimed. Catriona Crowe, former Head of Special Projects at the National Archives of Ireland, has stated that access to the archives, which are in the custody of religious orders who ran the institutions, should be opened for scholars and survivors.
Exploring Ireland's recent history of unprecedented disclosures relating to the country's treatment of vulnerable women and children, across a unique archipelago of institutions – mother and baby homes, Magdalen asylums, industrial schools and reformatories--Crowe asks how Ireland should now approach the question of acknowledgement and redress.
These institutions were largely run by the Catholic Church and the Church of Ireland with the state's full blessing – what the country discovered about the treatment received by their inmates was shocking; physical, emotional and sexual abuse were found to be common, with consequential life-changing results for the victims.
Crowe has called on both the religious orders and the state to hugely improve access to their archives, for the sake of survivors who need personal information, and for the sake of scholarship, which can help us to make sense of this extraordinary story.
Catriona Crowe said: "The only way for us to get a full representation of the treatment of vulnerable women and children in these institutions is to get access to records and archives which are currently in the custody of the religious congregations."
"Over the last years, we have learned a substantial amount about the conditions in which these women and children were kept, but for survivors and for their families, it is so important that they are able to access all of the archived information on themselves and their loved ones. That needs to happen as soon as possible, particularly for older cases."
Catriona Crowe will deliver this year's Dean's Lecture, "Guilt, Shame, Acknowledgement and Redress: Some Reflections on Ireland's Institutional Treatment of Women and Children" at 5:00pm in the Iontas Lecture Theatre at Maynooth University. The event, part of Maynooth University Research Week 2017, is free and open to the public.

In June 2017 Maynooth University celebrated the 20th anniversary of its founding as an independent university. Research Week 2017 is part of a year-long series of programmes and activities marking this milestone.