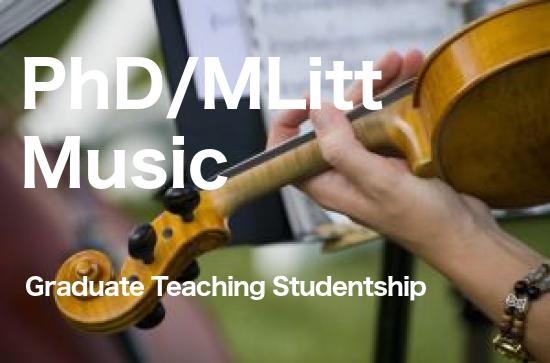 Wednesday, April 19, 2017 - 13:45
The Department of Music is pleased to announce that a departmental PhD/MLitt Studentship will be available for one student intending to commence PhD, PhD-track or MLitt studies in October 2017.

Applications will be accepted up to the closing date of 30th June 2017.

Full-time research degree students commencing a programme of study in October 2017 (i.e., new entrants) and who have a relevant first class or 2.1 honours or equivalent in their primary degree, or have a relevant Masters degree, are eligible to apply for studentship support in the department.
Please see New funding opportunity for postgraduate research at MU Music for more details.