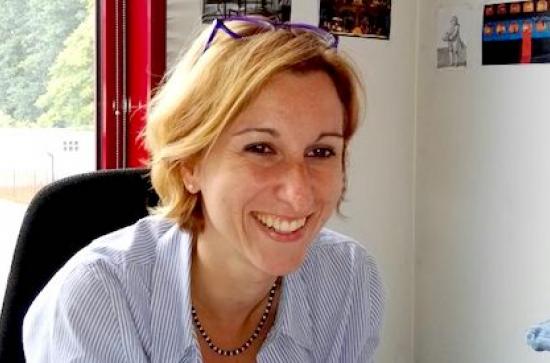 Friday, October 27, 2017 - 12:00
Bewerunge Room, Logic House
REGRETTABLY, THIS EVENT HAS BEEN CANCELLED. APOLOGIES FOR ANY INCONVENIENCE.
'Virtual and Real in Opera: Rimsky-Korsakov in a Television Studio'
--------------
Biography
Bianca De Mario
With a keen interest in the relationship between Music and Theatre, I completed an MA in Musicology at the University of Milan, with a dissertation on Spanish sonorities in French musical theatre during the Romantic era. For my doctoral dissertation in Comparative Literature at University of Siena, I worked on eighteenth-century Italian opera and contemporary stagings; during this time, I was also a visiting fellow at Oberlin College of Arts and Science (Ohio, USA), teaching Italian language for a semester and collaborating on various musical projects. Back in Milan, I'm currently working on a postdoc project about Opera and Media (University of Milan), focusing mainly on opera on video and intermediality (opera trailers, broadcasts, video direction, etc.). I am among the members of the Centro Studi Pergolesi and of INCH (International Network of Comparative Humanities), and I enjoy spending part of my leisure time as a choral singer and soccer player. During my visit at the An Foras Feasa at Maynooth University, I plan to develop the theoretical background of my work (opera on screen) and analyze a few case studies in preparation for a book proposal on the subject.
Università degli Studi di Milano
Dipartimento di Beni Culturali e Ambientali
Via Noto 6
20141 Milano
bianca.demario@unimi.it
bianca.demario@hotmail.it