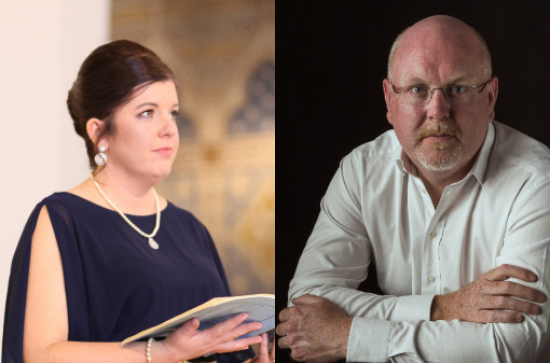 Thursday, February 17, 2022 -

13:00

to

14:00
Riverstown Hall
Soprano Helen Hancock with pianist Mark Keane will perform a programme "Yearning for the Beloved", which includes arias by Handel and Rameau and songs by Mozart, Gabriel Fauré, Lili Boulanger and Clara Schumann.
This programme explores themes of romantic yearning and loss culminating in unity.
All are welcome to attend, and audience members are requested to wear face-masks whilst in the hall.
PROGRAMME
Tornami a vagheggiar (Guilio Cesare in Egitto) - GF Handel
Viens Hymen (Les Indes Galantes) - Jean-Philippe Rameau
Au Bord de l'eau (Op. 8, No. 1) - Gabriel Fauré
A Chloris - Reynaldo Hahn
Ich stand in Dunklen Träumen (Op. 13, No. 1) - Clara Schumann
Abendempfindung, K.523 - WA Mozart
An Chloë, K.524 - WA Mozart
Silent Noon (The House of Life) - Ralph Vaughan WIlliams
Elle était descendue au bas de la prairie; Elle est gravement gaie (Clairières dans le ciel) - Lili Boulanger
Notre Amour (Op. 23, No. 2) - Gabriel Fauré