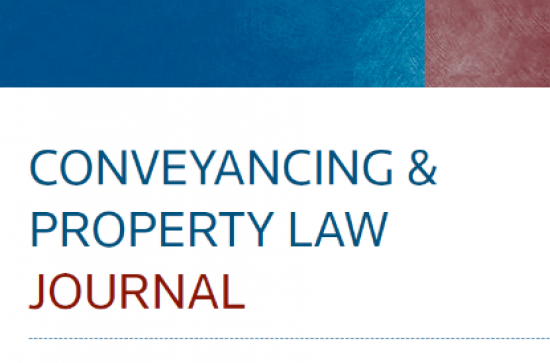 Monday, February 22, 2021 - 12:45
Dr. Amina Adanan's article 'Succession Law and Cohabitation after 10 Years of the Civil Partnership and Certain Rights and Obligations of Cohabitants Act 2010' is published in the latest edition of the Conveyancing and Property Law Journal. The article analyses how the Courts have addressed the right of surviving qualified cohabitants to apply for provision from a deceased cohabitant's estate, under Section of 194 of the 2010 Act. The article is available to access on Westlaw or by contacting the author by email at amina.adanan@mu.ie.

Dr. Adanan teaches Property Law in Maynooth University Law Department.