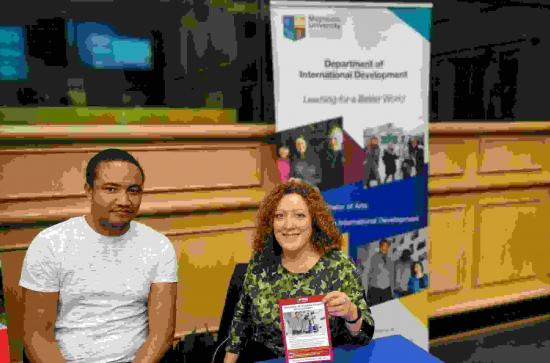 Thursday, November 14, 2019 - 13:15
Niamh Rooney and Willem Schade hosted an information stand at the Volunteering for A Better World – Irish Aid Volunteering Fair which took place in Dublin Castle on Saturday November 9th 2019. The annual free event invites members of the public and prospective volunteers to engage with Irish and International volunteer sending agencies, education providers and working groups to explore international development opportunities, issues and challenges.
The event hosted over twenty organisations including Comhlámh who organised the event on behalf of Irish Aid, and the Department of International Development who engaged with attendees on international development issues and debates while promoting the programmes and work of the Department.
Attendees also had the opportunity to participate in workshops throughout the day including a human library on the IC4LOP project, a workshop on volunteering in orphanages and a workshop on action projects for returned volunteers. Comhlámh also hosted an information stand on "The Love You Give" campaign, which challenges the practice of volunteering in orphanages and calls on prospective volunteers to "don't just hope you are doing good", and inviting attendees to sign a pledge committing not to volunteer in orphanages.
Niamh and Willem thoroughly enjoyed the event and commented that it was really great to meet and engage with so many enthusiastic active global citizens and to debate the opportunities, issues and challenges that volunteering presents. The Department of International Development is a member of the Comhlámh Code of Good Practice supporter network and as such only endorses volunteering with sending agencies who are signatories of the Code.
It was also so inspiring to see so many International Development Alumni and former staff working at the event for their respective organisations, no less than 12 in total! It is always wonderful to see our alumni put the theory they learned through their studies into practice and makes us incredibly proud.
Finally a huge thank you to the wonderful Carolina Murari Photography for the fabulous images of the event.