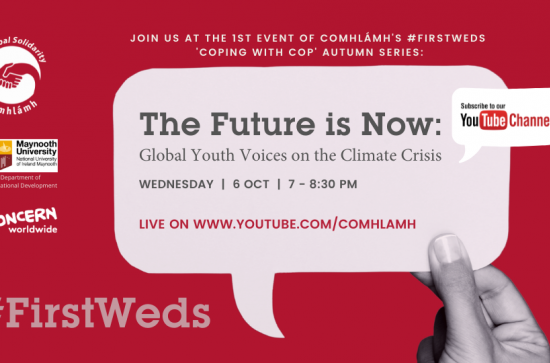 Thursday, October 7, 2021 - 12:00
The #FirstWeds conversations are back with a focus for the Autumn series on 'Coping with COP: Reflections on the climate crisis, present and future' in light of the UN Climate Change Conference: COP26 and the recent IPCC report.
At the first event of the series, 'The Future is Now: Global Youth Voices on the Climate Crisis' on Wednesday 6th October, our youth panelists from Ireland, the Global South, and First Nations Indigenous from Canada, reflected and shared their perspectives on the present and the future, and their commitment and contribution to new forms of political activism. Our panelists also discussed their views of the COP26.