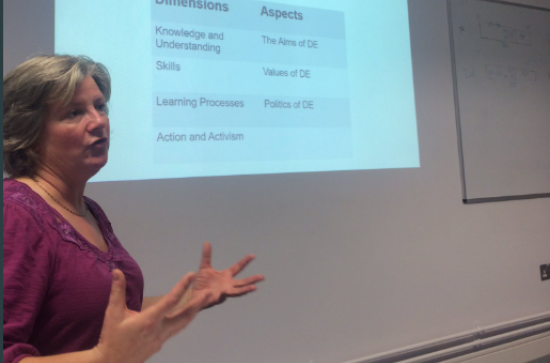 Friday, November 9, 2018 - 11:15
The IDEA's final Conversation Circle for this year was led by Dr Eilish Dillon and explored How we can make our Development Education more relevant in today's world.
Event Location: ILAS Dangan Upper Newcastle Road National University of Ireland Galway, Galway City.
This event took place on Tuesday, 20 November, 2.30-4.30pm, in The Institute for Lifecourse and Society (ILAS), NUI Galway.