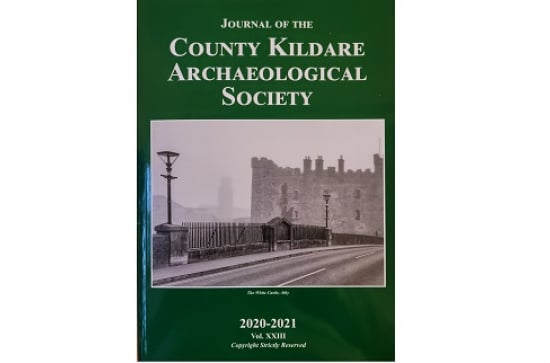 Wednesday, November 17, 2021 - 17:15
The latest issue of the Journal of the County Kildare Archaeological Society, volume xxiii (2020-21), edited by M.A. Lyons, has just been published.
It features papers on the South Kildare Monster Meeting at Mullaghmast (1843); an early medieval enclosed settlement at Crodaun, Celbridge; the Digby estate and the Trenches (1857-62); Sir Arthur Vicars; County Kildare Archaeological Society, World War and Irish Revolution; conflict between farmers and farm labourers in Kildare (1919); the ITGWU in County Kildare (1918-30), and land distribution and migration to Kildare in the post-Independence era.
There are also short contributions on archaeological monitoring of water pipe trenches in Kildare town; medieval grave slabs at Ballymore Eustace; trees as grave markers, Kildare's latest Sheela-na-Gig; a baronial map of Naas (1669), the Wright family archive, and the Holt family Journal, Carbury, County Kildare (1798-1879).