History is one of the most popular Arts courses on offer at Maynooth University.
While the department's long-standing reputation as one of the leading contributors to historical debate in Ireland is one reason for its popularity, this dynamic faculty has maintained an approach which has kept their discipline both vibrant and practical.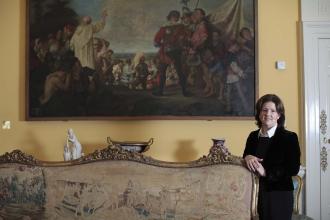 The Department of History at Maynooth offers numerous unique modules, from the general to more niche areas, continually seeking out new muses and new audiences.
From the history of emotions; to the skill of tracking the past through material, visual and artistic culture; from military history courses taught directly to the Irish Defence Forces, to a whole range of religious, political and social movements studied in an historical context, the far reaching approach at Maynooth belies the university's Catholic heritage.
The department has identified nine research areas of excellence to best encapsulate the skill set of its research staff:
Built Heritage
Material and Visual Culture
Health and Welfare
Institutions
Migration
Political Regimes
Religions
Settlement
War and Defence
While many are interlinked, streamlining in this way allows for improved focus and more efficient use of relevant expertise. Modern historical analysis goes well beyond the history of the victors. The written word is but one way of gathering information about the past and new technology and research approaches allow for the study of history to take place through myriad other mediums.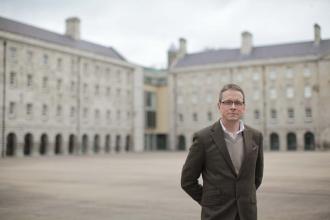 A comprehensive modern study of history would not be complete without reference to the people documenting it. Equipping students with the skills to identify when the perspective of the historian writing the history creeps into his or her work - otherwise known as historiography - is another key facet of the department's broad menu.
The options open to prospective History students are wide enough to cater for all interests while at the same time providing real focus in certain areas so that students get a true sense of what the professional historian does. As such a wide-ranging understanding of History is guaranteed.
What you choose to do with it is up to you