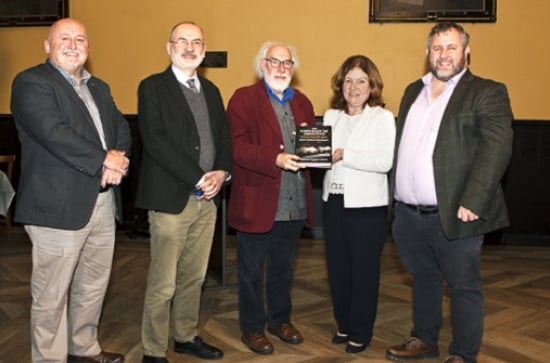 Wednesday, November 17, 2021 - 15:45
The historian as detective: uncovering Irish pasts. Essays in honour of Raymond Gillespie (Four Courts Press: Dublin, 2021) was launched in Pugin Hall, Maynooth by Professor Peter Marshall (University of Warwick) on Thursday 11 November. Edited by Professors Terence Dooley, Mary Ann Lyons and Salvador Ryan, the volume features short essays by over eighty scholars of history, early Irish, nua-Ghaeilge, archaeology, osteoarchaeology, forensic anthropology, geography and classical studies which uncover the fascinating truth behind an array of curious tales about intriguing characters, events and vestiges of by-gone days.
Launching the book, Prof Marshall said: 'What an absolutely splendid volume, and what a truly appropriate tribute and testimony, not just to the sheer range of Ray's research interests, but to the huge number of scholars, in a variety of fields and disciplines, that Ray has befriended, encouraged and inspired over so many years. Four Courts Press should certainly be warmly thanked and congratulated for their timely production of the book'.
Pictured above (l-r) are Professors Terence Dooley, Peter Marshall, Raymond Gillespie, Marian Lyons and Salvador Ryan.