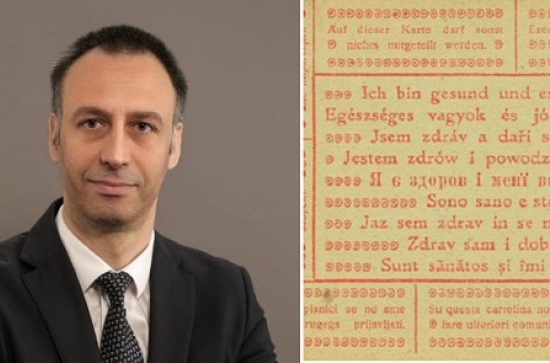 Thursday, March 25, 2021 - 18:00
Online via Zoom
The Habsburg Empire, a Multinationalising State?'
When the revolution of 1848—the so-called Spring of Nations—broke out in the Austrian Empire, its multinational character seemed undisputable. In fact, however, the idea that the entire population of the Habsburg Empire could be neatly categorised in ethnolinguistic categories was an illusion. Nationness was only relevant for a minuscule part of the population, the majority identified with their local, face-to-face communities; religion, vocation, and social status were also important categories of identification. Nationalising these people took time and effort. By essentialising nationness and equating it with the language people spoke, the Habsburg state had—somewhat surprisingly and mostly unintentionally—joined nationalists and their countless organizations in constructing and strengthening the boundaries between emerging national groups and also in the daily 'flagging' of nationhood.

Speaker
Rok Stergar is Associate Professor at the University of Ljubljana and a historian of the Habsburg Empire in the long nineteenth century, the First World War, and of nationalism. He is the author of two books and numerous articles on nationalisms in the Habsburg Empire, the Habsburg military, and Austro-Hungarian soldier experience in the First World War. He is currently leading the three-year Slovenian Research Agency research grant "Schools and Imperial, National, and Transnational Identifications: Habsburg Empire, Yugoslavia, and Slovenia." His latest publication is the chapter "Habsburg South Slavs in Peace and War, 1912-1918," in The Routledge Handbook of Balkan and Southeast European History.
Lecture starts 6pm GMT
Join Zoom meeting
https://zoom.us/j/94464441341?pwd=SWlDckQzWk8zRW5IS1oxNFZ5aEFsQT09
Meeting ID: 944 6444 1341
Passcode: 497277