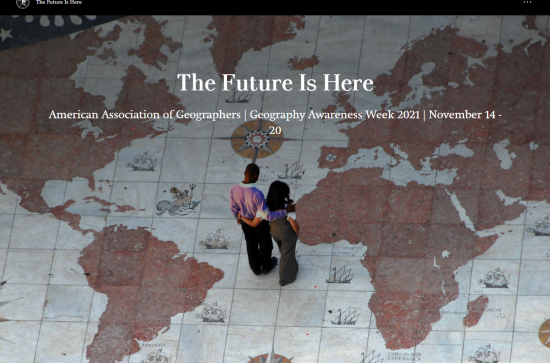 Friday, November 19, 2021 - 14:00
This year, Geography Awareness Week – #GeoWeek – rus from 14-20 November. This year's theme is "The Future is Here: Geographers Pursue the Path Forward".
For #GeoWeek 2021, we're highlighting the work of female physical geographers in the Department of Geography. Check out our Eye On the World blog posts to learn how women in science in our Department are pursuing the path forward.
Dr Lisa Orme researches past climate change.
Dr Catriona Duffy tells us about what pests are going to be attacking our forests in the future.
Dr Clare Noone tells us how long-term measurements of Greenhouse Gases allows us to monitor the impact of climate policies.
Dr Samantha Hallam tells us about how it is all about air-sea interaction.
Dr Levke Caesar tells us about the AMOC and Climate Change.