Tuesday, November 24, 2020 - 15:45
A team from the Department of Geography has successfully passed the pilot competency test to become certified drone pilots.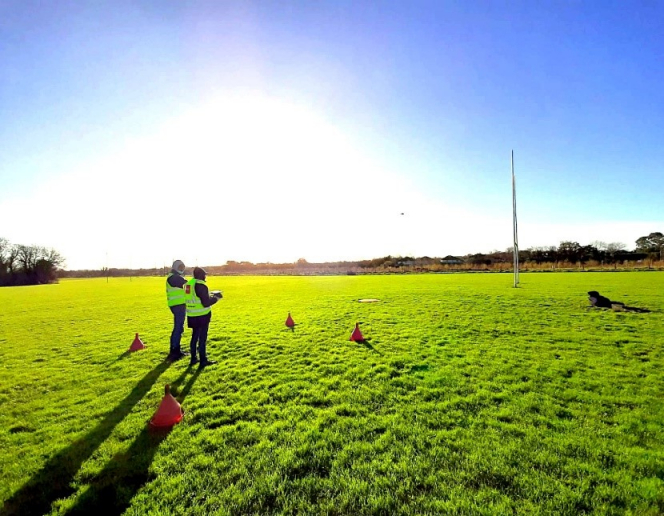 This is a mandatory test that covers the theoretical and practical test. The department has two drones:
Parrot Bluegrass
with sequoia camera (multi-rotor drone) and
Sensefly Ebee RTK
(fixed-wing drone) which was kindly donated by
KOREC Ireland
for research purposes.
The team undertook a two-day ground school course with IAA accredited instructor. This ground school covered important theoretical or flying elements of drones such as the air law, meteorology, aircraft performance, hazard identification and risk assessment, human factors, principles of flight, and flight performance and planning. With the successful completion of the ground school and passing the theoretical test, the team went ahead to complete the flight test assessment. The flight test assessment was broken into a number of checks: conducting site safety assessment, demonstrating proper use of a checklist, conducting flight manoeuvres (drone flown in GPD assisted and Non-GPS assisted), emergency landing procedures and oral questions on aviation maps and air laws. The Pilot Competency Certificate obtained will help the team to fly the drones with fewer restrictions than the SI 563 allows.