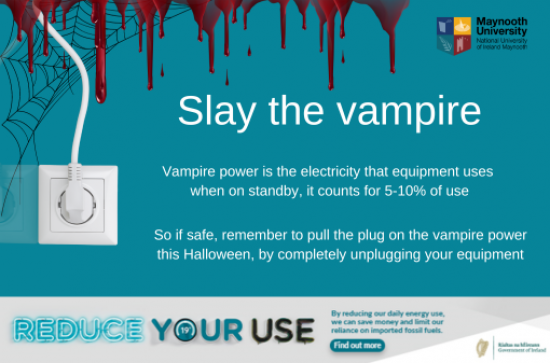 Thursday, October 26, 2023 - 16:45
Calling all staff and students at the residences to please unplug all electrical equipment (when it is safe) this Halloween break. More than ever, we need to be mindful of MU's energy demands and 'vampire power' counts for 5-10% of the usage. We appreciate your cooperation.
May you have a restful or/and spooky Halloween break,
Oícha Samhna!
MGC team