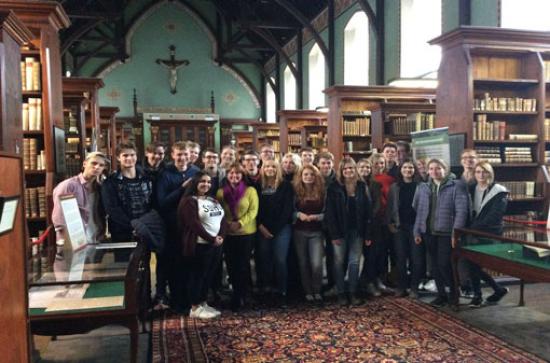 Tuesday, November 7, 2017 - 12:30
On Wednesday 18 October, 24 pupils from Friedrichs Gymnasium school in Herford, Germany visited the Russell Library.
The pupils were accompanied by their teachers Ms Simone Posdzich and former Erasmus student to Maynooth, Mr Martin Steffen.
The group enjoyed a walk within the college grounds before visiting the Russell Library where they enjoyed a guided tour of the reading room. The students also viewed a book on display 'Guide de Berlin, de Potsdam' which was printed in Berlin in 1813 and includes a fold-out map of Berlin and also an image of Brandenburg Gate.