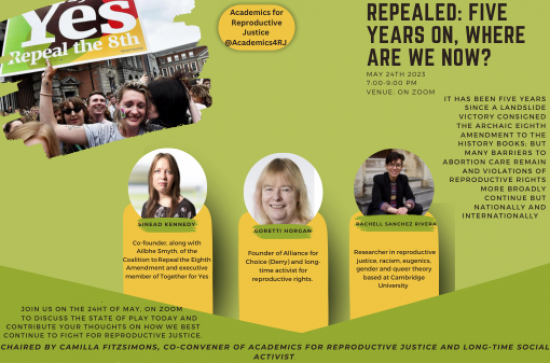 Friday, May 5, 2023 - 15:30
Repealed: Five years on, where are we now?
It has been five years since a landslide victory consigned the archaic eighth amendment to the history books; but many barriers to abortion care remain and violations of reproductive rights more broadly continue but nationally and internationally.
Join us on the 24th of May 2023, on zoom to discuss the state of play today and contribute your thoughts on how we best continue to fight for reproductive justice.
Please register here to recive the zoom link closer to the date