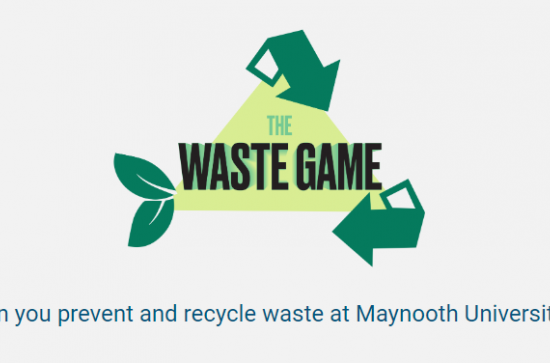 Thursday, November 24, 2022 - 15:00
Calling all students!

As part of the Campus Living Labs initiative, in partnership with the Environmental Protection Agency (EPA) and the Irish University Association (IUA), Maynooth University has developed a new online game that can help you learn how to better reduce and recycle waste.

In this game, you will:
Receive tips on key waste prevention practices
Test your waste recycling knowledge against other students
Stand a chance to win a €20 canteen voucher
Click here to play The Waste Game!

Together, we can reduce our waste impact at MU. Start today by playing The Waste Game!
Míle buíochas,
Maynooth Green Campus