Qualification : BACHELOR OF SCIENCE DEGREE
Award Type and NFQ level : UNDERGRADUATE DEGREE (8)
CAO/PAC code : MH221
CAO Points : 000
Closing Date : 01 July 2024
New degree in 2024
This programme is based on the core scientific disciplines of sport and exercise science - physiology and biomechanics. It considers three core questions. How does the human body respond to the different types of exercise, how can we maximise the effects of training on sport and exercise performance, and how can physical activity reduce and prevent disease?
The sports, exercise and well-being sectors are some of the largest service industries in Ireland and globally - ranging from small to large enterprises. In addition, professional and amateur sporting bodies are some of the largest community based activities in any region. Each of these activities benefit from scientists who understand the science of sport, exercise, and physical activity to improve health and performance, and develop new products and services to support athletes.
This programme supports students who wish to understand how to achieve maximum performance for the high performing athlete, and those who are looking to support exercise and physical activity for the health of the wider population, of all ages and capabilities.
Why choose this degree?
Follow your passion: Many people interested in sporting activities are inspired to learn the scientific basis of performance and how the body reacts and adapts to exercise and physical activity. This programme allows that passion to be combined with a strong foundation in the core life sciences, providing students opportunities both in Sport Science and in the broader life science sector.
This programme focusses on the value of exercise and sport for the enhancement of health, in the case of the general population, but also to help with specific health concerns for the ill, the aging, or recovering from injury. With the future of exercise as a clinical treatment, this programme provides a strong scientific foundation for career development in this area.
You will develop a strong scientific basis in the area of life sciences, nutrition, and the sport sciences. It provides an excellent foundation for a career in the sport sciences in addition to opportunities in the broader life sciences sector.
Data is increasingly being used in sport science, enabling personalized exercise interventions to improve health and performance. This programme provides a strong data science component, including data analytic techniques, to equip our students with the skills needed to use data fully for group training and personalized exercise interventions.
Work placement: The opportunity to undertake a 6-month work placement (subject to availability), in Ireland or abroad, as an integral part of your degree that gives you the opportunity to put your learning into practice in a professional setting and significantly improves your employability upon graduation.
Duration: 4 years
1st year
Sport Science
Biology
Mathematics
1 other Science subject e.g. Chemistry, Data Science, Engineering Science, Experimental Physics, Mathematical Physics (Computer Science is not available)

2nd year
Concentrate on Sport Science and Biology
Optional 10 credit Elective or Critical Skills

3rd year
Focus mainly on Sport Science and Health
Second semester includes work placement (subject to availability) or other opportunities for experiential learning

Final year
Concentrate on advanced topics in Sport Science and Health
Capstone Project
Course Duration: 4 years
Academic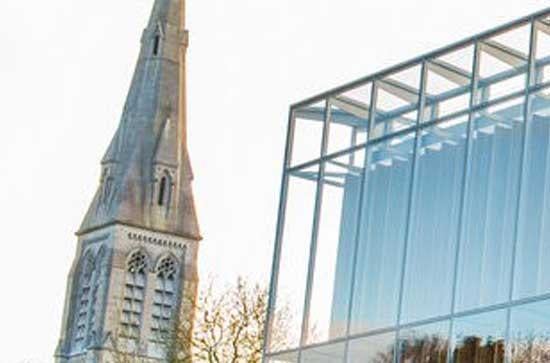 Academic
| Subject | Required | Ordinary Level Grade | Higher Level Grade |
| --- | --- | --- | --- |
| Irish | Yes | O6 | H7 |
| English | Yes | O6 | H7 |
| Language | No | N/A | N/A |
| Math | Yes | O4 | H7 |
| Science | Yes | O6 | H7 |
International & EU/EFTA Entry Requirements
Mature Students
Additional Information
APPLY TO THE CAO
WWW.CAO.IE
The application process depends on the type of applicant you are. Click here for all information about how to apply.
Categories of applicant:
School-leavers (Leaving Certificate students)
Mature students (23 years or older by 1st January in the year of entry to the University/part-time degrees the mature age is 21)
EU/EFTA/UK students
International students (outside the EU)
QQI students
Transferring students
Deferring students