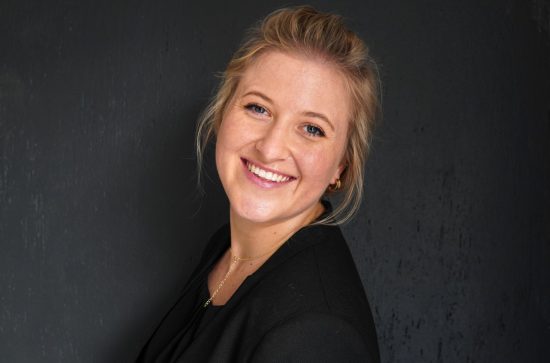 Friday, December 16, 2022 - 13:45

Schwarzman Scholars, one of the world's most prestigious graduate fellowships, recently announced its eighth cohort of admitted students. The 151 candidates, selected from 36 countries and 121 universities around the world, will receive the opportunity to study in a one-year, fully-funded Master's degree program in Global Affairs at Schwarzman College on the campus of Tsinghua University in Beijing, China.
Among the recipients is Maynooth University's Courtney Gehle. Courtney is a student in our MA in International Development programme. She is a recipient of the Government of Ireland International Education Scholarship which enabled her to take up her postgraduate studies at Maynooth. Originally from South Africa, Courtney co-founded The Greenline, a youth-led environmental organisation, and The Better Tomorrow Movement, an award-winning organisation supporting youth to implement impactful community projects. She currently serves on the leadership team of Global Changemakers and as a director of Brightest Young Minds. These two organisations work to develop the capacity of young people to create solutions to the various challenges experienced in their communities. Courtney's work has impacted young people in over 125 countries. Her aim is to develop a programme to facilitate Chinese investments in youth-led businesses and initiatives across Africa.
Once admitted at Tsinghua University, the Schwarzman Scholars will pursue a one-year Master's degree in Global Affairs with a core curriculum focused on three pillars: Leadership, Global Affairs, and China. The students are taught by leading faculty from Tsinghua and a number of other internationally recognized universities, and will have the opportunity to attend guest lectures by prominent global thought leaders. Beyond the classroom, Scholars will gain exceptional exposure to China through internships, mentors, and high-profile speakers. Additionally, career development resources are provided to help Scholars lead in various fields upon graduation.
This is the first time a Maynooth University student has been awarded this prestigious scholarship. We extend our warmest congratulations to Courtney on her achievement and wish her every success.
Further information on this scholarship can be found at
www.schwarzmanscholars.org