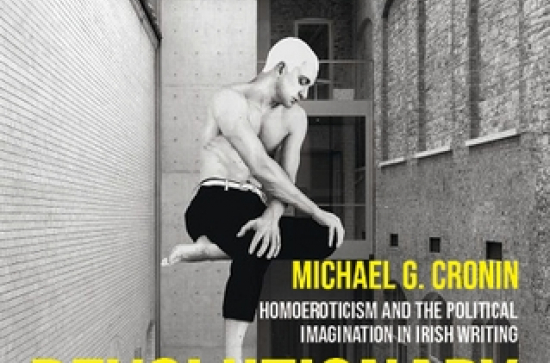 Monday, March 21, 2022 - 22:15
We are delighted to announce that our esteemed colleague, Dr Michael G Cronin, Lecturer in English and a member of the MU Sexualities and Genders Network, has recently published a new monograph entitled Revolutionary Bodies: homoeroticism and the political imagination in Irish writing (Manchester University Press). This engaging and erudite study explores how a revolutionary imagination is realised in modern Irish literary writing about homoerotic passion.
Some of the authors discussed in the book include: Oscar Wilde, Brendan Behan, John Broderick, Colm Tóibín, Keith Ridgway, Jamie O'Neill, Micheál Ó Conghaile and Barry McCrea. As the book argues, these writers challenge and subvert stigmatising ideas about 'homosexuals' and 'gay men'. But, just as significantly, homoerotic relations are depicted in stylistically experimental ways – generating a distinctive strain of utopian writing. In these novels we witness the formation of a new historical and social consciousness in and through the act of writing itself.
For more details see: https://manchesteruniversitypress.co.uk/9781526135421/revolutionary-bodies/