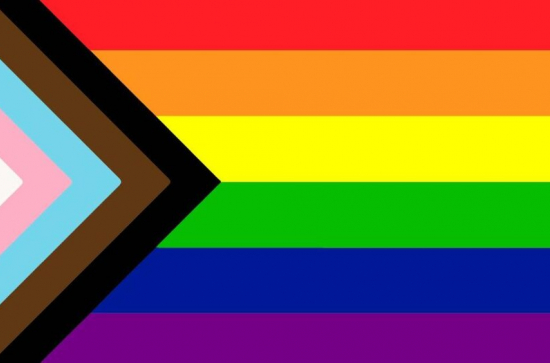 Monday, April 12, 2021 - 11:45
April 8 and 9, 2021 saw the Department of Law and MU Sexualities and Gender Network co-host a virtual symposium and workshop as part of the 'From the Margins: Global Experiences of the LGBTQ+ Experience' initiative. Kindly funded by the MU Vice-Presidency for Equality and Diversity EDI fund, and organised by Mariza Avgeri and Fergus Ryan of the Department of Law, the events featured presentations from a diverse range of speakers from around the world drawn together to illuminate the experience of people who are LGBTQ+ from a global perspective. The symposium sought to identify strategies to improve understanding and combat marginalisation, having regard to cultural diversity and intersectional factors such as ethnicity, religion, and disability.
Speakers included Dr Nour Abu-Assab (Centre for Transnational Development), who addressed 'Decolonial perspectives on LGBTQ+ experiences in the Global South and the Middle East', Dr Anni Simati (University of the Aegean) who spoke about Lesbian visibility and Greek cultural fantasies, Ms Sibongile Ndashe (Executive Director of the Initiative for Strategic Litigation in Africa (Isla)),who addressed LGBTQ+ advocacy at the African Commission on Human and Peoples' Rights, artist and activist Del LaGrace Volcano, who explored Parenting for Social Justice, Mariza Avgeri (Maynooth University), who spoke about Non-binary asylum claims - The regulatory and productive capacity of law, and Evgeny Shtorn (Activist, Organiser, Scholar Poet), whose paper explored LGBT refugees in the space of nullified belonging.

Friday featured a very innovative and thought-provoking workshop on the politics of voice and listening hosted and facilitated by Dr Lee H. Ingleton and Johnny Pavlatos. This workshop offered an adaptation of the framework of art as social action as developed by Fiona Whelan, formulated towards articulating an alternative listening and communicating praxis (2018) in conjunction with Devonya N Havis's philosophical praxis that engages "Ancestral Black Vernacular Discourses" and tactics to "cultivate a unique critical attitude" (2014). This interactive workshop followed the six practices outlined by Devonya N Havis and explored concepts of experience, agency, power, vulnerability and safety as these processes coalesce in communication, negotiation and collaboration. The workshop highlighted important components of creative engagement, including trust, risk, group dynamic, attention to power relationships, self-reflexivity, and listening skills, while bringing to the fore the politics of voice and listening.