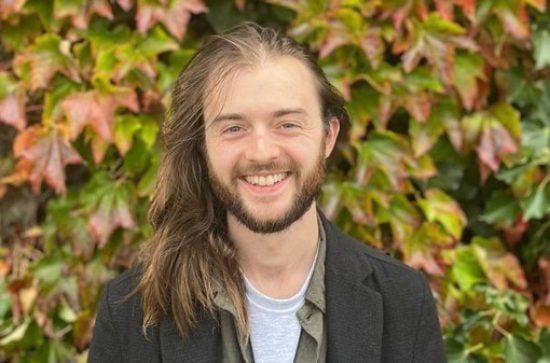 Assistant Professor
Logic House
112
(01) 7086451
I am a musicologist who specialises in performance studies. I work for the most part on the performance of western music in the twentieth century, classical and popular. My research, broadly speaking, revolves around the conceptual limits and cultural meanings of musical performance.

I completed a joint honours BA in Music and History at Trinity College Dublin, where I won the Stewart and Prout Prize. I moved to the University of Cambridge as a postgraduate in 2017, where my doctoral studies were funded by a Peterhouse Graduate Studentship. I completed my PhD in the summer of 2022 and took up the post of Assistant Professor of Music in Maynooth University in October 2022.

My work has been published in Music Analysis, Twentieth-Century Music, Quodlibet and Music & Letters, and I have presented papers at multiple international conferences. My next article, entitled 'Joni Mitchell's Urges for Going, 1965–67: Coffeehouses, Counterculture and Care', will appear in the Journal of the Society for American Music in spring 2023.

In 2019, I co-organised a conference entitled 'The Classical Musician in the 21st Century' at the Faculty of Music in Cambridge. In 2019–2020, I was a member of the Faculty of Music Research Colloquium Committee. I form part of the research team for the Madrid-based project, 'The Sound of Pau Casals: Change and Stability', led by Dr Ana Llorens, due to commence in 2023.
 
Year
Publication
2023
'Joni Mitchell's Urges for Going, 1965–67: Coffeehouses, Counterculture and Care'
Adam Behan (2023) 'Joni Mitchell's Urges for Going, 1965–67: Coffeehouses, Counterculture and Care'. Journal of the Society for American Music, 17 (1) [Details]
2022
'Reading Creativity Forwards and Backwards: Process and Product Revisited with Herbert von Karajan's Legato Aesthetic and Hypermasculinity'
Adam Behan (2022) 'Reading Creativity Forwards and Backwards: Process and Product Revisited with Herbert von Karajan's Legato Aesthetic and Hypermasculinity'. Music and Letters, 103 (4):708-728 [Details]
2021
'Glenn Gould in Six Scenes: Performance as Self-Care'
Adam Behan (2021) 'Glenn Gould in Six Scenes: Performance as Self-Care'. Quodlibet, 76 :54-84 [Details]
2021
'Large-Scale Structure, Performance and Brahms's Op. 119 No. 2'
Adam Behan (2021) 'Large-Scale Structure, Performance and Brahms's Op. 119 No. 2'. Music Analysis, 40 (1):104-130 [Details]
2021
'The Historiography of the Twentieth-Century Classical Performer: Life, Work, Artistry'
Adam Behan (2021) 'The Historiography of the Twentieth-Century Classical Performer: Life, Work, Artistry'. Twentieth-Century Music, 18 (2):161-184 [Details]