Wednesday, June 16, 2021 -

15:30

to

16:45
Online
The COVID 19 "… crisis offers rural communities an opportunity to mobilise and strengthen their local networks and co-operative structures to face the economic shock. Rural areas tend to benefit from tight community networks able to self-organise to adapt to structural changes. Local initiatives that emerged temporarily to address the immediate economic and social effects of the pandemic can be useful mechanisms to promote well-being and cohesion in rural communities in the long term." (OECD https://www.oecd.org/coronavirus/policy-responses/policy-implications-of-coronavirus-crisis-for-rural-development-6b9d189a/).
During the on-going COVID-19 pandemic we are continually learning about the resilience and vulnerabilities of rural communities and places. It has become apparent that many positives have emerged from the community-level response to the measures to suppress the virus. However, there have also been significant challenges and pressures in rural areas and on rural communities since restrictions on movement and interactions have been implemented. For example, the demographic characteristics of rural areas, with a higher proportion of older people and the potential for greater levels of isolation and lack of access to basic services, has the potential to leave certain cohorts particularly vulnerable. Positively, strategies such as Our Rural Future have identified the role rural areas can contribute to regional and national economies. In the longer term, if there are continued changes in consumption patterns and a move towards remote working, a basis for sustainable rural growth may emerge from this challenging time. This Webinar examines how rural areas have been impacted by our changed relationship with place during the pandemic, and the potential that rural towns and spaces can contribute to rural regeneration in a post-COVID world.
Event Programme
Moderator: Dr Karen Keaveney, Senior Research Associate ICLRD, and Assistant Professor of Rural Development, University College Dublin
Welcome from ICLRD Chair: Ms. Mary MacIntyre OBE
Prof. Ryan Gibson, Associate Professor (Libro Professor) in Regional Economic Development, University of Guelph, Ontario, Canada
Dr Philip Crowe, Assistant Professor in Climate Responsive Design, UCD School Architecture, Planning and Environmental Policy and UCD School Civil Engineering
Donall Mac An Bheatha, Senior Planner, Longford County Council
Respondant: Paul Donnelly, Director of Rural Affairs, Department of Agriculture, Environment and Rural Affairs (DAERA).
*This event will be streamed to our facebook page and recorded.
Speakers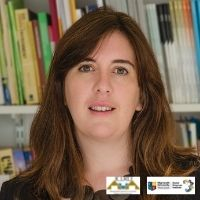 Dr Karen Keaveney is Head of Rural Development, and an Assistant Professor in the UCD School of Agriculture and Food Science. She is a Geographer and qualified Regional and Urban Planner. Karen has research interests in rural planning and housing, rural development, and agricultural education. She has expertise in local decision-making and governance, rural power relations and socio-economic change in the countryside. Her publications and research include the areas of policy responses to rural change, cross-border and inter-jurisdictional planning, local government reform, and planning on the island of Ireland.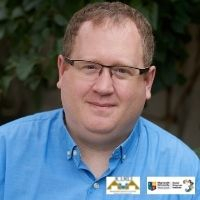 Prof Ryan Gibson is an Associate Professor (Libro Professor in Regional Economic Development) in the University of Guelph, Ontario, Canada. Ryan grew up in small town Manitoba (Canada) and developed a deep intrigue and respect for rural communities, rural people, and the events that shape their futures. He has worked with rural communities throughout North America and Europe. Ryan is a professor of rural planning and development at the University of Guelph (Canada) and former president of the Canadian Rural Revitalization Foundation. At today's Webinar he will speak about 'Global Pandemic, Local Realities: COVID-19 Responses and Recovery Perspectives from Rural and Small Town Ontario, Canada'.
Dr Philip Crowe is Assistant Professor in Climate Responsive Design, UCD School Architecture, Planning and Environmental Policy and UCD School Civil Engineering. He has 20 years' experience in architectural and urban design practice and research and has worked on a portfolio of award-winning and innovative projects relating to energy efficient design, universal accessibility and urban regeneration. Philip is co-founder of Space Engagers, a social enterprise focused on making towns and cities more resilient and sustainable that emerged from the EU FP7 TURAS project in UCD. He is also co-founder of the UCD Centre for Irish Towns, co-chair for Innovation and Social Entrepreneurship on the UCD Earth Institute Executive, and a member of the Collaborative Working Group for Housing and Sustainable Living with the Housing Agency and Heritage Council of Ireland.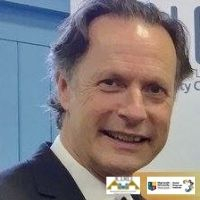 Donall Mac An Bheatha is Senior Planner with Longford County Council. For over 40 years, he has worked as a Planner in the UK and Ireland across many different Authorities, roles and positions. Based in Longford for the past 23 years, Donall has been involved in many rural plans and initiatives - including the development of the Mid Shannon Wilderness Park concept in 2014. Donall has also been instrumental in bringing the Royal Canal Greenway, the Corlea Amenity Greenway and Center Parcs to Longford.
Paul Donnelly, is responsible for overall leadership, management and delivery of the Department's Rural Affairs Division, which includes Rural Development Policy and Deliver, and delivering DAERA Agricultural Services across a network of 12 Office locations across NI. Paul is currently responsible for implementation of the NI 'LEADER' AND Rural Tourism Programmes, the Tackling Rural Poverty and Social Isolation Programme, as well a leading the development of a Rural Policy Framework for NI. Customer Services responsibility includes supporting Animal Health and Welfare Programmes, area based agricultural support, Food Security and supporting Brexit requirements. Paul is a former Statistician and spent 10 years in the Department of Finance prior to joining Rural Development in 2010. Paul is a graduate of Queen's University Belfast having competed a BSc Acc & Finance and an MSc in Finance/Economics. Paul also holds a Licenceship in Leadership and Innovation.