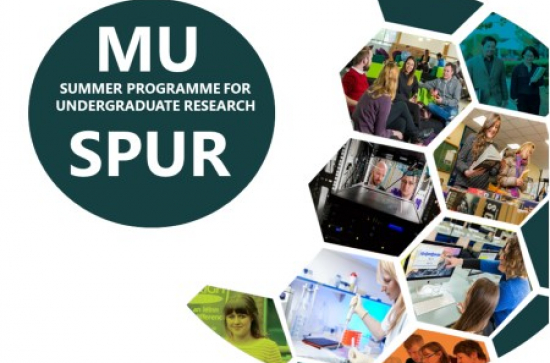 Tuesday, January 11, 2022 - 16:00
The Experiential Learning Office are delighted to inform you that the Summer Programme for Undergraduate Research (SPUR) is returning in 2022.

This programme affords undergraduate students the opportunity to work closely with faculty mentors on active research projects, thereby providing a valuable opportunity to advance their knowledge and skillsets, whilst giving exposure to postgraduate studies and a future career in research. We have up to 50 scholarships available (to the value of €1500 each, paid as a monthly tax free stipend to the SPUR student). The expansion of the SPUR programme has been facilitated by the Maynooth University Future Ready Initiative, supported by the HEA Innovation and Transformation Fund.
We invite academic staff t to submit applications via the new online MU SPUR Project Proposal form. The deadline date for applications is 12pm on Monday January 24th. Once all submissions have been received they will be shared by the Experiential Learning Office with each Head of Department for consideration and approval. Following that, our judging panel will convene and successful applicants will be notified from Tuesday, February 01st onwards.
For any queries please e-mail the MU SPUR Team (Aisling and Máire) at explearning@mu.ie or join us at one of our Drop In Sessions:
Thursday 13th January: 11am-11:30am : Click here to join the meeting
Wednesday 19th January: 12pm:12:30pm: Click here to join the meeting