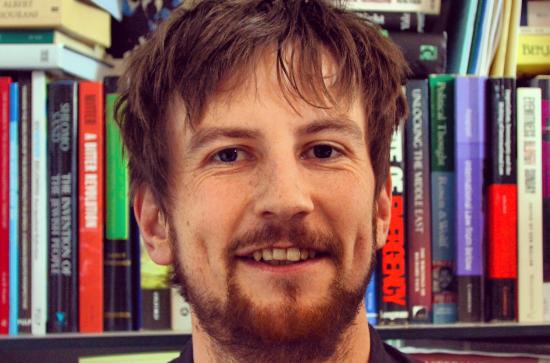 Thursday, January 30, 2014 - 00:00
He teaches public international law, economic, social & cultural rights, international trade law, and international criminal law. His doctoral research, undertaken at the Irish Centre for Human Rights at NUI Galway, examined the evolution and operation of emergency legal doctrine in colonial and post-colonial contexts. John's primary research interests lie in the fields of colonial legal history, international legal discourse in the Middle East, and human rights & decoloniality.
He has also published work on issues of sovereignty, self-determination, the use of force, racialised segregation & apartheid, belligerent occupation, and international criminal justice. John has previously taught at the European Inter-University Centre for Human Rights & Democratisation in Venice, and at Dublin City University's School of Law & Government. He worked for a number of years in the West Bank for Palestinian human rights organisation Al-Haq, and continues to collaborate with several Irish and international civil society organisations.