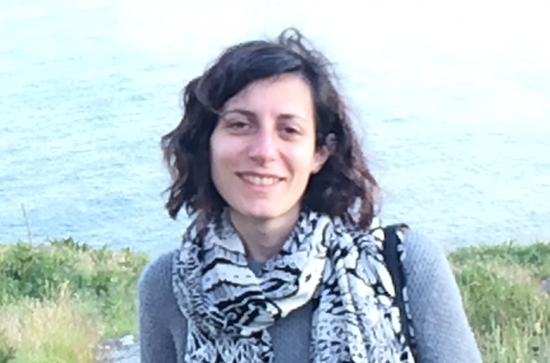 Monday, July 25, 2016 - 14:15
The Department of Law is delighted to welcome Dr Giulia Berlusconi as a Postdoctoral Researcher on Dr Claire Hamilton's Irish Research Council funded counterterrorism project.
Giulia holds a BA in Sociology and Criminology from Università di Bologna (Italy) and an MA in Applied Social Sciences from Università Cattolica del Sacro Cuore (Italy). She graduated with a PhD in Criminology at Università Cattolica del Sacro Cuore in 2014. Before joining the Department of Law, Giulia was a postdoctoral research fellow at Università Cattolica del Sacro Cuore, where she collaborated with Transcrime-Research Centre on Transnational Crime and lectured in the areas of sociology of deviance, organised crime, and research methods.

Giulia's main research interests are in the fields of organised and serious crime, and co-offending networks. She will collaborate with Dr Claire Hamilton on the project 'CONTAGION': Counterterrorism, Coercion, and EU Criminal Justice Policy focusing on the impact of counterterrorism measures on the penal trajectories of EU countries. The project seeks, through a rich, multidisciplinary analysis of the criminal justice policies and practices of three key member states in the critical area of counter terrorism, to map and evaluate the extent to which a process of 'contamination' has occurred from the counterterrorism to the 'ordinary' criminal justice spheres.