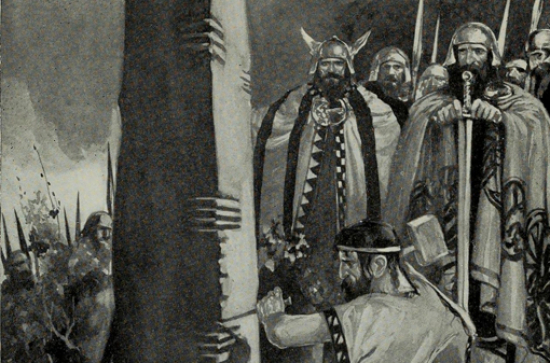 Wednesday, October 20, 2021 -

15:00

to

16:00
Online
Dr Nora White, Department of Early Irish, will talk about two projects currently being undertaken in the department researching the earliest surviving writing in Irish.
The first project, EMILI (Early Medieval Irish Latinate Inscriptions; funded by a Royal Irish Academy Nowlan Digitisation grant) aims to initiate a searchable digital corpus of early medieval Irish inscriptions in the Latin script.
The second project, OG(H)AM (Harnessing digital technologies to transform understanding of ogham writing, from the 4th century to the 21st) is a collaboration between Prof. David Stifter at Maynooth University and Prof. Katherine Forsyth at Glasgow University that was recently awarded funding through the joint Irish Research Council and the Arts and Humanities Research Council in the Digital Humanities scheme. This project is based on the earlier Irish Ogham in 3D project at the Dublin Institute for Advanced Studies, but will broaden the scope to include examples of Ogham from Britain, on materials other than stone and from periods after the initial early medieval phase of the use of this enigmatic script.