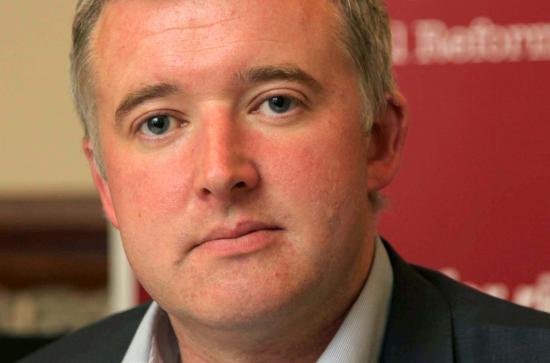 Tuesday, January 28, 2014 - 00:00
Adjunct Law Lecturer appointed Advisor to President Higgins
Maynooth University Department of Law Adjunct Senior Lecturer in Law, Liam Herrick, has been appointed Special Advisor to President Michael D. Higgins.
Liam joined the Adjunct staff at Maynooth University in November 2013, and is a human rights expert with vast experience in equality and legal reform. He was appointed Executive Director of the Irish Penal Reform Trust in 2007, and prior to this he worked as Senior Logistics & Policy Review Officer for the Irish Human Rights Commission. He has also worked at the Council of Europe in Strasburg, the Irish Council for Civil Liberties and the Irish Human Rights Commission.
He will begin his new role in the middle of next month and is due to remain in the position for three years.
Discussing the appointment, Prof Michael Doherty, Head of the Maynooth University Law Department, said "We were delighted to learn of Liam Herrick's recent appointment as Special Advisor to President Higgins. The appointment is a massive honour for both Liam and Maynooth University 's Law Department. Liam is a highly sought after expert in the field of human rights law and his expertise is in great demand both in Ireland and overseas."
"Since joining Maynooth University, Liam has already proven to be an invaluable asset to the Law Department and its students, and we look forward to continuing our relationship with him in parallel to his new position advising the President. I have no doubt Liam's vast knowledge and experience in human rights law will continue to make him a huge asset to Maynooth University and Áras an Uachtaráin."
President Higgins was elected in October 2011. His term will run until the autumn of 2018.
Ends