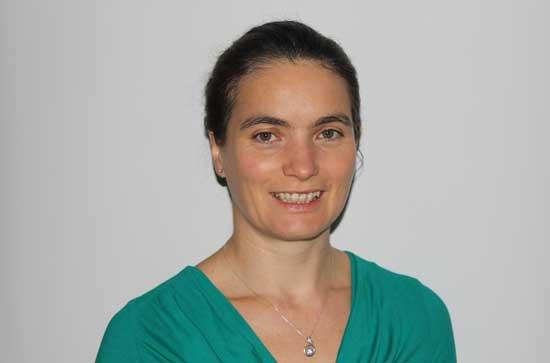 Dr Rosemary Monahan an associate professor in the Department of Computer Science and an affiliate of the Hamilton Institute at Maynooth University. She holds BSc and MSc degrees in Computer Science from UCD and a PhD from DCU.
Dr Monahan is a founding member of the Principles of Programming research group which specialises in the static and dynamic analysis of software. She has expertise in the modelling, analysis and verification of software and programming languages, working with international academics and industry to develop and employ techniques increasing the dependability of software systems (such as those in the medical, automotive, and aerospace domains).
Dr Monahan is co-founder of the international VerifyThis competition series, bringing together both academic and industrial users of tools which guarantee the correctness and reliability of software systems. She is currently funded by Enterprise Ireland and H2020 ESCEL JU programme to improve workflows and tools for verification and validation of an aircraft engine controller (Valu3s, 2020-2023). She is PI on two SFI Discover projects which produce educational resources that teach the science of problem-solving through computational thinking (InSPECT, 2019-2021) and (CoCoA, 2020-2021). She is a named supervisor in the SFI Centre for Research Training in Foundations of Data Science and the SFI Centre for Research Training in Advanced Networks for Sustainable Societies, and supervises PhD students funded by the Irish Research Council. She is passionate about providing solid mathematical foundations for software systems and in next-generation verification technologies applied to AI-based software. "Arís: Analogical Reasoning for reuse of Implementation & Specification" is a recent project concerning applying models of analogical reasoning to the domain of reliable software development and re-use.
As the Director of the Erasmus Mundus MSc in Dependable Software Systems (2012-2018), she has secured and managed €2.5 million in EU funding, providing foundations for the subsequent DEPEND Erasmus Mundus programme. Recent collaborators include UTRC, Ireland; Microsoft Research, USA; Amazon Web Services, USA; and INRIA, France; with research funded via the Irish Research Council, Science Foundation Ireland, Enterprise Ireland, and Horizon 2020.
Research Interests: Safety Critical Software, Dependable Software Systems, Specification Languages, Systems Modelling, Formal Methods and Software Verification, and Program Verification Tools, Refinement, Software Analysis, Computer Science Education.
.
|   | Project | Role | Funding Body / Program | Description | Start Date | End Date | Award (€) |
| --- | --- | --- | --- | --- | --- | --- | --- |
| | CoCoA: Co-create Collaborate Activate - Advancing Computational Thinking Education | PI | Science Foundation Ireland / Discover Programme | A follow on project to our SFI Discover 2018 project InSPECT which develops Computational Teaching resources for teachers, our team aims to develop teaching resources that develop skills in co-creation, communication and collaboration. | 01-JAN-21 | 31-DEC-22 | 149375.77 |
| | VALU3S - Verification and Validation of Automated Systems' Safety and Security (Stage 2) | PI | EU Horizon 2020 / ECSEL Joint Work Plan (co-funded with Enterprise Ireland) | Verification and validation of automated systems against common requirements such as safety, security, and privacy. | 01-MAY-20 | 30-APR-23 | |
| | Introducing the Science of Problem-solving through Education in Computational Thinking | PI | Science Foundation Ireland / Discover Programme | Our team will combine their prior experience in liaising with schools with their expertise in Computational Thinking pedagogy (in particular Bebras problems) to build relationships with disadvantaged DEIS schools in the SFI prioritised areas. The team will then exploit these relationships to engage our target audience with CT through teaching resources (lesson plans, workbooks, teacher portal) building upon carefully curated Bebras problems, and activities (workshops, school visits, and regional meetups). This will result in increased teacher, student, and parent interest and a corresponding enhanced involvement in STEM subjects. | 01-JAN-19 | 31-DEC-21 | 272895 |
| | A constructive framework for software specification and refinement in Event-B / Conor Reynolds | PI | Irish Research Council (IRC) / Government of Ireland Postgraduate Scholarship | Two central issues in modern software development are controlling the complexity of large software systems and ensuring their reliability. Model-driven engineering (MDE) mitigates complexity by allowing different aspects of a system to be modelled from different perspectives and at different levels of granularity. Software verification offers the prospect of developing code thatmeets formal specifications, thus enhancing its reliability. The theory of institutions offers the unification of MDE with verification, and ensures consistency between different software models. Institutions are based on category theory, have deep roots in a well-developed branch of algebraic specification. The cost is that it can be difficult to set up a formalism in the theory of institutions, and to ensure that your encoding satisfies the constraints of that theory. The proposed research addresses this problem by harnessing cutting-edge international research in higher-order logic to develop the theory and practical tools to construct institutions. It will build on existing local expertise with industrial-strength formal methods that have been used for air-traffic control systems, train interlocking systems and medical devices. This in turn will enable software engineers to integrate models from different formalisms and thus help to verify that software meets its specifications. | 01-SEP-19 | 31-AUG-23 | 105333.12 |
| | Building Reliable Software Systems – Software Refinement meets Software Verification | PI | Irish Research Council for Science, Engineering and Technology / IRCSET / Ulysses travel scheme | | 01-JAN-13 | 31-DEC-13 | |
| | Request for travel fund for a workshop, May 6 – 9 2014, Lorenz Center, Leiden, The Netherlands | PI | EU Horizon 2020 National Support Network / Travel Assistance | | 06-MAY-14 | 09-MAY-14 | |
| | A Logical Framework for Integrating Software Models via Refinement. | PI | Irish Research Council (IRC) / Government of Ireland Postgraduate Scholarship | | 01-OCT-13 | 30-SEP-17 | 95680 |
| | FMICS/iFM 2018 | PI | Science Foundation Ireland / Conference & Workshop Grants | FMICS is a 2 day conference on applying Formal Methods to Industrial Critical Systems. iFM is a 3 day conference on intergrated Formal Methods. Both conferences will be hosted in MU from Sept 3 - 7 2018. | 08-AUG-18 | 07-SEP-18 | 10370 |
| | FMICS/iFM 2018 Conferences | PI | Failte Ireland / Conference Ambassador | FMICS/iFM are conference that I will host at MU from Sept 3rd - 7th. | 03-SEP-18 | 07-SEP-18 | 1400 |
 
Year
Publication
2015
'A Sound Execution Semantics for ATL via Translation Validation'
Dr Rosemary Monahan (2015) 'A Sound Execution Semantics for ATL via Translation Validation' In: Theory and Practice of Model Transformations . L'Aquila, Italy: Springer. [full-text] [Details]
2010
'Dafny Meets the Verification Benchmarks Challenge'
Dr Rosemary Monahan, Dr K Rustan M Leino (2010) 'Dafny Meets the Verification Benchmarks Challenge' In: Verified Software: Theories, Tools, Experiments. Edinburgh, UK: Springer. [full-text] [Details]
 
Year
Publication
2021
'Power Consumption Profiling of a Lightweight Development Board: Sensing with the INA219 and Teensy 4.0 Microcontroller'
Lambert, Jonathan and Monahan, Rosemary and Casey, Kevin (2021) 'Power Consumption Profiling of a Lightweight Development Board: Sensing with the INA219 and Teensy 4.0 Microcontroller'. Electronics, 10 (7) [DOI] [Details]
2018
'Formalised EMFTVM bytecode language for sound verification of model transformations'
Zheng Cheng and Rosemary Monahan and James F. Power (2018) 'Formalised EMFTVM bytecode language for sound verification of model transformations'. Journal of Software and Systems Modeling, 17 (4):1197-1225 [DOI] [full-text] [Details]
2017
'Predicting SMT Solver Performance for Software Verification'
Healy, A;Monahan, R;Power, JF (2017) 'Predicting SMT Solver Performance for Software Verification'. Electronic Proceedings In Theoretical Computer Science, :20-37 [DOI] [full-text] [Details]
2017
'VerifyThis 2015: A program verification competition'
Huisman M.;Klebanov V.;Monahan R.;Tautschnig M. (2017) 'VerifyThis 2015: A program verification competition'. International Journal on Software Tools for Technology Transfer, 19 (6):763-771 [DOI] [full-text] [Details]
2016
'Formalised EMFTVM bytecode language for sound verification of model transformations'
Cheng Z.;Monahan R.;Power J. (2016) 'Formalised EMFTVM bytecode language for sound verification of model transformations'. Software and Systems Modeling, :1-29 [DOI] [full-text] [Details]
2015
'VerifyThis 2012: A Program Verification Competition'
Huisman M.;Klebanov V.;Monahan R. (2015) 'VerifyThis 2012: A Program Verification Competition'. International Journal on Software Tools for Technology Transfer, 17 (6):647-657 [DOI] [full-text] [Details]
Year
Publication
2021
'Building Specifications in the Event-B Institution'
Marie Farrell and Rosemary Monahan and James F. Power (2021) 'Building Specifications in the Event-B Institution' arXiv preprint arXiv:2103.10881 [cs.LO], . [Details]
2020
'VerifyThis 2019: A Program Verification Competition (Extended Report)'
Claire Dross and Carlo A. Furia and Marieke Huisman and Rosemary Monahan and Peter Müller (2020) 'VerifyThis 2019: A Program Verification Competition (Extended Report)' arXiv preprint arXiv:2008.13610, . [Details]
Year
Publication
2018
An Approach to Combining the Institutions for Event-B and Temporal Logic
Marie Farrell and Rosemary Monahan and James F. Power and Michael Fisher (2018) An Approach to Combining the Institutions for Event-B and Temporal Logic 24th International Workshop on Algebraic Development Technique Royal Holloway University of London, [full-text] [Details]
2018
Proceedings 4th Workshop on Formal Integrated Development Environment Oxford, England, 14 July 2018 Preface
Masci, P;Monahan, R;Prevosto, V (2018) Proceedings 4th Workshop on Formal Integrated Development Environment Oxford, England, 14 July 2018 Preface ELECTRONIC PROCEEDINGS IN THEORETICAL COMPUTER SCIENCE [Details]
2015
A sound execution semantics for ATL via translation validation
Zheng Cheng, Rosemary Monahan, and James F. Power (2015) A sound execution semantics for ATL via translation validation 8th International Conference on Model Transformation L'Aquila, Italy, , pp.133-148 [DOI] [full-text] [Details]
2017
Specification Clones: An Empirical Study of the Structure of Event-B Specifications
Marie Farrell and Rosemary Monahan and James F. Power (2017) Specification Clones: An Empirical Study of the Structure of Event-B Specifications Software Engineering and Formal Methods Trento, Italy, , 04-SEP-17 - 08-SEP-17 , pp.152-167 [DOI] [full-text] [Details]
2017
An institution for event-B
Farrell M.;Monahan R.;Power J. (2017) An institution for event-B Lecture Notes in Computer Science (including subseries Lecture Notes in Artificial Intelligence and Lecture Notes in Bioinformatics) , pp.104-119 [DOI] [Details]
2017
Combining Event-B and CSP: An institution theoretic approach to interoperability
Marie Farrell, Rosemary Monahan and James F. Power (2017) Combining Event-B and CSP: An institution theoretic approach to interoperability International Conference on Formal Engineering Methods Xi'an, China, , 13-NOV-17 - 17-NOV-17 , pp.140-156 [DOI] [full-text] [Details]
2017
An Institution for Event-B
Marie Farrell and Rosemary Monahan and James F. Power (2017) An Institution for Event-B Recent Trends in Algebraic Development Techniques , pp.104-119 [full-text] [Details]
2016
Static and Runtime Verification, Competitors or Friends? (Track Summary)
Gurov, D;Havelund, K;Huisman, M;Monahan, R (2016) Static and Runtime Verification, Competitors or Friends? (Track Summary) LEVERAGING APPLICATIONS OF FORMAL METHODS, VERIFICATION AND VALIDATION: FOUNDATIONAL TECHNIQUES, PT I , pp.397-401 [DOI] [Details]
2016
On Two Friends for Getting Correct Programs Automatically Translating Event B Specifications to Recursive Algorithms in RODIN
Cheng, Z;Mery, D;Monahan, R (2016) On Two Friends for Getting Correct Programs Automatically Translating Event B Specifications to Recursive Algorithms in RODIN LEVERAGING APPLICATIONS OF FORMAL METHODS, VERIFICATION AND VALIDATION: FOUNDATIONAL TECHNIQUES, PT I , pp.821-838 [DOI] [Details]
2016
Predicting SMT solver performance for software verification
Andrew Healy, Rosemary Monahan, and James F. Power. (2016) Predicting SMT solver performance for software verification 3rd Workshop on Formal Integrated Development Environment Limassol, Cyprus, , pp.20-37 [DOI] [full-text] [Details]
2016
On two Friends for getting Correct Programs
M\'ery, Dominique and Monahan, Rosemary and Zheng, Cheng (2016) On two Friends for getting Correct Programs . In: Bernhard Steffen and Tiziana Margaria eds. ISOLA 2016 CORFU, Greece, [Details]
2016
Providing a Semantics and Modularisation Constructs for Event-B using Institutions
Marie Farrell and Rosemary Monahan and James F. Power (2016) Providing a Semantics and Modularisation Constructs for Event-B using Institutions 23rd International Workshop on Algebraic Development Techniques Gregynog, Wales, [Details]
2016
Evaluating the use of a general-purpose benchmark suite for domain-specific SMT-solving
Andrew Healy and Rosemary Monahan and James F. Power (2016) Evaluating the use of a general-purpose benchmark suite for domain-specific SMT-solving 31st ACM Symposium on Applied Computing Pisa, Italy, , pp.1558-1561 [DOI] [full-text] [Details]
2015
Verifying simplegt transformations using an intermediate verification language
Cheng Z.;Monahan R.;Power J. (2015) Verifying simplegt transformations using an intermediate verification language CEUR Workshop Proceedings , pp.12-19 [Details]
2015
Characterising the workload of SMT solvers for program verification
Andrew Healy and Rosemary Monahan and James Power (2015) Characterising the workload of SMT solvers for program verification 22nd Workshop on Automated Reasoning Birmingham, UK, , pp.17-18 [Details]
2015
A Sound Execution Semantics for ATL via Translation Validation Research Paper
Cheng, Z;Monahan, R;Power, JF (2015) A Sound Execution Semantics for ATL via Translation Validation Research Paper THEORY AND PRACTICE OF MODEL TRANSFORMATIONS , pp.133-148 [DOI] [full-text] [Details]
2015
Verifying SimpleGT Transformations Using an Intermediate Verification Language
Zheng Cheng and Rosemary Monahan and James F. Power (2015) Verifying SimpleGT Transformations Using an Intermediate Verification Language 4th International Workshop on the Verification Of Model Transformations L'Aquila, Italy, , pp.12-19 [full-text] [Details]
2014
PACT: An initiative to introduce Computational Thinking in to second level education
Aidan Mooney and Joseph Duffin and Thomas Naughton and Rosemary Monahan and James Power and Phil Maguire (2014) PACT: An initiative to introduce Computational Thinking in to second level education International Conference on Engaging Pedagogy Athlone, Ireland, [Details]
2014
Creating Formal Specifications with Analogical Reasoning
D P ODonoghue, R Monahan, D Grijincu, M Pitu, F. Halim, F Rahman, Y Abgaz, D Hurley (2014) Creating Formal Specifications with Analogical Reasoning C3GI 2014 [full-text] [Details]
2013
Exploiting attributed type graphs to generate metamodel instances using an SMT solver
Wu, H;Monahan, R;Power, JF (2013) Exploiting attributed type graphs to generate metamodel instances using an SMT solver 2013 INTERNATIONAL SYMPOSIUM ON THEORETICAL ASPECTS OF SOFTWARE ENGINEERING (TASE) , pp.175-182 [DOI] [full-text] [Details]
2013
Exploiting attributed type graphs to generate metamodel instances using an SMT solver
Wu H.;Monahan R.;Power J. (2013) Exploiting attributed type graphs to generate metamodel instances using an SMT solver International Symposium on Theoretical Aspects of Software Engineering , pp.175-182 [DOI] [full-text] [Details]
2013
Transforming Event B Models into Verified C# Implementations
Dr Rosemary Monahan, Prof Dominique Mery (2013) Transforming Event B Models into Verified C# Implementations Verification and Program Transformation 2013 [full-text] [Details]
2013
Exploiting attributed type graphs to generate metamodel instances using an SMT solver. To appear
H. Wu, R. Monahan and J. F. Power (2013) Exploiting attributed type graphs to generate metamodel instances using an SMT solver. To appear TASE 2013 [full-text] [Details]
2013
Exploiting attributed type graphs to generate metamodel instances using an SMT solver
Hao Wu and Rosemary Monahan and James F. Power (2013) Exploiting attributed type graphs to generate metamodel instances using an SMT solver 7th International Symposium on Theoretical Aspects of Software Engineering , pp.175-182 [Details]
2012
On the Organisation of Program Verification Competitions
Huisman Marieke, Vladimir Klebanov, Rosemary Monahan (2012) On the Organisation of Program Verification Competitions Proceedings of the 1st International Workshop on Comparative Empirical Evaluation of Reasoning Systems , pp.50-59 [full-text] [Details]
2012
A Simple Complexity Measurement for Software Verification and Software Testing
Zheng Cheng and Rosemary Monahan and James F. Power (2012) A Simple Complexity Measurement for Software Verification and Software Testing International Workshop on Comparative Empirical Evaluation of Reasoning Systems Manchester, UK, , pp.28-31 [Details]
2012
The COST IC0701 verification competition 2011
Bormer T.;Brockschmidt M.;Distefano D.;Ernst G.;Filliâtre J.;Grigore R.;Huisman M.;Klebanov V.;Marché C.;Monahan R.;Mostowski W.;Polikarpova N.;Scheben C.;Schellhorn G.;Tofan B.;Tschannen J.;Ulbrich M. (2012) The COST IC0701 verification competition 2011 Lecture Notes in Computer Science (including subseries Lecture Notes in Artificial Intelligence and Lecture Notes in Bioinformatics) , pp.3-21 [DOI] [Details]
2012
A Simple Complexity Measurement for Software Verification and Software Testing 28-31
Monahan, Dr Rosemary Zheng Cheng, Dr James F. Power (2012) A Simple Complexity Measurement for Software Verification and Software Testing 28-31 Proceedings of the 1st International Workshop on Comparative Empirical Evaluation of Reasoning Systems (COMPARE 2012) , pp.28-31 [full-text] [Details]
2012
On the organisation of program verification competitions
Huisman M.;Klebanov V.;Monahan R. (2012) On the organisation of program verification competitions CEUR Workshop Proceedings , pp.50-59 [Details]
2012
A simple complexity measurement for software verification and software testing - Discussion paper
Cheng Z.;Monahan R.;Power J. (2012) A simple complexity measurement for software verification and software testing - Discussion paper CEUR Workshop Proceedings , pp.28-31 [full-text] [Details]
2011
nExaminer: A Semi-automated Computer Programming Assignment Assessment Framework for Moodle
Monahan Rosemary, Zheng Cheng, Aidan Mooney (2011) nExaminer: A Semi-automated Computer Programming Assignment Assessment Framework for Moodle ICEP 2011 [full-text] [Details]
2011
The 1st Verified Software Competition, Extended Experience Report.
Klebanov Vladimir, Peter Mller, Natarajan Shankar, Gary T. Leavens, Valentin Wstholz, Eyad Alkassar, Rob Arthan, Derek Bronish, Rod Chapman, Ernie Cohen, Mark Hillebrand, Bart Jacobs, K. Rustan M. Leino, Rosemary Monahan, Frank Piessens, Nadia Polikarpova, Tom Ridge, Jan Smans, Stephan Tobies, Thomas Tuerk, Mattias Ulbrich, and Benjamin Weiss. (2011) The 1st Verified Software Competition, Extended Experience Report. Formal Methods 2011 [full-text] [Details]
2010
Test case generation for programming language metamodels
Hao Wu and Rosemary Monahan and James F. Power (2010) Test case generation for programming language metamodels Doctoral Symposium of the 3rd International Conference on Software Language Engineering Eindhoven, Netherlands, [Details]
2010
Dafny Meets the Verification Benchmarks Challenge
Leino, KRM;Monahan, R (2010) Dafny Meets the Verification Benchmarks Challenge VERIFIED SOFTWARE: THEORIES, TOOLS, EXPERIMENTS [Details]
2010
Using ATL in a tool-chain to calculate coverage data for UML class diagrams
Hao Wu and Rosemary Monahan and James F. Power (2010) Using ATL in a tool-chain to calculate coverage data for UML class diagrams 2nd International Workshop on Model Transformation with ATL Malaga, Spain, , pp.60-64 [Details]
2010
Using ATL in a tool-chain to calculate coverage data for UML class diagrams
Monahan Rosemary, Power James, Wu Hao (2010) Using ATL in a tool-chain to calculate coverage data for UML class diagrams 2nd International Workshop on Model Transformation with ATL (MtATL 2010) [full-text] [Details]
2010
Implementing the Verified Software Initiative Benchmarks using Perfect Developer
Monahan, Rosemary; Xu Yan (2010) Implementing the Verified Software Initiative Benchmarks using Perfect Developer CIICT 2010 [full-text] [Details]
2010
Dafny meets the verification benchmarks challenge
Leino K.;Monahan R. (2010) Dafny meets the verification benchmarks challenge Lecture Notes in Computer Science (including subseries Lecture Notes in Artificial Intelligence and Lecture Notes in Bioinformatics) , pp.112-126 [DOI] [Details]
2010
Program Verification
Monahan, Rosemary (2010) Program Verification Integrated Formal Methods 2010 [Details]
2010
Dafny meets the Benchmark Challenges
Leino, K. Rustan M. and Monahan, Rosemary (2010) Dafny meets the Benchmark Challenges VSTTE [full-text] [Details]
2010
Using Boogie 2 in the Verification of Spec# Programs
Leino, K. Rustan M. and Monahan, Rosemary (2010) Using Boogie 2 in the Verification of Spec# Programs 13th Brazilian Symposium on Formal Methods (SBMF 2010), Brazil 2010 [Details]
2010
Using ATL in a tool-chain to calculate coverage data for UML class diagrams
Wu H.;Monahan R.;Power J. (2010) Using ATL in a tool-chain to calculate coverage data for UML class diagrams CEUR Workshop Proceedings , pp.60-64 [full-text] [Details]
2010
Est case generation for programming language metamodels: Abstract for software language engineering 2010 doctoral symposium
Wu H.;Monahan R.;Power J. (2010) Est case generation for programming language metamodels: Abstract for software language engineering 2010 doctoral symposium CEUR Workshop Proceedings , pp.27-30 [Details]
2009
Program Verification Using the Spec# Programming System
Leino, K. Rustan M. and Monahan, Rosemary (2009) Program Verification Using the Spec# Programming System ECOOP (Summerschool, 9th July 2009, Genoa, Italy) [Details]
2009
Reasoning about comprehensions with first-order SMT solvers
Leino K.;Monahan R. (2009) Reasoning about comprehensions with first-order SMT solvers Proceedings of the ACM Symposium on Applied Computing , pp.615-622 [DOI] [Details]
2009
Reasoning about Comprehensions with First-Order SMT Solvers
Leino, K. Rustan M. and Monahan, Rosemary (2009) Reasoning about Comprehensions with First-Order SMT Solvers 24th Annual ACM Symposium on Applied Computing [full-text] [Details]
2008
Program Verification Using the Spec# Programming System
Leino, K. Rustan M. and Monahan, Rosemary (2008) Program Verification Using the Spec# Programming System ETAPS (Spec# Tutorial, Budapest, Hungary, March 2008) [Details]
2007
Automatic verification of textbook programs that use comprehensions
Leino, K. Rustan M. and Monahan, Rosemary (2007) Automatic verification of textbook programs that use comprehensions Formal Techniques for Java-Like Programs, ECOOP Workshop, Berlin, Germany, July 2007 [full-text] [Details]
2006
The Relevance of Scientific Reasoning Skills to Computer Science: A Comparative Study between the US and Ireland
Parham J.R., O' Kelly J., Monahan R., Stevenson D.E. (2006) The Relevance of Scientific Reasoning Skills to Computer Science: A Comparative Study between the US and Ireland International Conference on Frontiers in Education: Computer Science and Computer Engineering, Las Vegas, USA, 26-29 June 2006 [Details]
2006
Problem Based Learning: A Software Engineering Curriculum Proposal
J O'Kelly, R Monahan, J Gibson, S Brown (2006) Problem Based Learning: A Software Engineering Curriculum Proposal International Conference of Software Engineering [Details]
2005
Software refinement with perfect developer
Carter G.;Monahan R.;Morris J. (2005) Software refinement with perfect developer Proceedings - 3rd IEEE International Conference on Software Engineering and Formal Methods, SEFM 2005 , pp.363-372 [DOI] [full-text] [Details]
2005
Software Refinement with Perfect Developer
Carter G, Monahan R, Morris J (2005) Software Refinement with Perfect Developer Software Engineering and Formal Methods, Koblenz, Germany, 7-9 September 2005 [full-text] [Details]
2005
Software refinement with perfect developer
Carter, G;Monahan, R;Morris, JM (2005) Software refinement with perfect developer SEFM 2005: Third IEEE International Conference on Software Engineering and Formal Methods, Proceedings , pp.363-372 [full-text] [Details]
2002
Reveal: A Tool to Reverse Engineer Class Diagrams
Sarah Matzko and Peter J. Clarke and Tanton H. Gibbs and Brian A. Malloy and James F. Power and Rosemary Monahan (2002) Reveal: A Tool to Reverse Engineer Class Diagrams International Conference on Technology of Object-Oriented Languages and Systems Sydney, Australia, , pp.13-21 [Details]
2002
Reveal: A tool to Reverse Engineer Class Diagrams
Matzko S, Clarke P, Gibbs T, Malloy B, Power J, Monahan R (2002) Reveal: A tool to Reverse Engineer Class Diagrams Technology of Object-Orientated Languages and System, February 2002 [full-text] [Details]
1997
Tactics for Transformational Programming
Monahan, R. and Geiselbrechtinger, F. (1997) Tactics for Transformational Programming 1st Irish Workshop on Formal Methods:Electronic Workshops in Computing, July 1997 [full-text] [Details]
Year
Publication
2016
Evaluating SMT solvers for software verification.
Andrew Healy and Rosemary Monahan and James F. Power (2016) Evaluating SMT solvers for software verification. [Non Refereed Paper/Abstract Presented at Conference], 32nd British Colloquium of Theoretical Computer Science, Belfast, Northern Ireland [Details]
2016
A Logical Framework for Integrating Software Models via Refinement.
Marie Farrell and Rosemary Monahan and James F. Power (2016) A Logical Framework for Integrating Software Models via Refinement. [Non Refereed Paper/Abstract Presented at Conference], 32nd British Colloquium of Theoretical Computer Science, Belfast, Northern Ireland , 22-MAR-16 - 24-MAR-16 [full-text] [Details]
2016
Using the theory of institutions to integrate software models via refinement.
Marie Farrell and Rosemary Monahan and James F. Power (2016) Using the theory of institutions to integrate software models via refinement. [Non Refereed Paper/Abstract Presented at Conference], PhD Symposium at iFM'16 on Formal Methods: Algorithms, Tools and Applications, Iceland [Details]
2009
COST Action Meeting, FM Week 2009.
(2009) COST Action Meeting, FM Week 2009. [Oral Presentation], of Programming Research at NUIM, Eindhoven, Netherlands [Details]
2009
COST Action Meeting, FM Week 2009.
(2009) COST Action Meeting, FM Week 2009. [Oral Presentation], Teaching Formal Methods, Eindhoven, Netherlands [Details]
2009
The Jave Modeling Language (JML) Dagstuhl.
(2009) The Jave Modeling Language (JML) Dagstuhl. [Oral Presentation], The Spec# Programming System, Dagstuhl, Germany [Details]
2009
European conference on Object-Oriented Programming 2009.
(2009) European conference on Object-Oriented Programming 2009. [Oral Presentation], Program verification using the Spec# Programming System, Genova, Italy [Details]
2009
LORIA Seminar Series.
(2009) LORIA Seminar Series. [Oral Presentation], Program Verification using Spec#, Nancy, France [Details]
2009
NUIM Comnputer Science Staff Seminar Series.
(2009) NUIM Comnputer Science Staff Seminar Series. [Oral Presentation], A Spec# Overview, NUI Maynooth [Details]
2009

Dominique Mery (2009) [Visiting and guest lecturers hosted], Departmental Seminar on Case studies in Event B, UHP, Henri Poincaré University, Nancy, France, Science and Engineering, Computer Science [Details]
2009

Dominique Mery (2009) [Visiting and guest lecturers hosted], Erasmus Teaching Exchange: Lectures to MSc Computer Science students on Event B and Rodin platform, UHP, Henri Poincaré University, Nancy, France, Science and Engineering, Computer Science [Details]
2009
COST Action Meeting, FM Week 2009.
(2009) COST Action Meeting, FM Week 2009. [Oral Presentation], Object-Oriented Data Refinement, Eindhoven, Netherlands [Details]
2009
JML Spec-a thon 2009.
(2009) JML Spec-a thon 2009. [Oral Presentation], Verified Software Initiative Benchmarks in Dafny, University College Dublin [Details]
2009
Microsoft Research Seminar.
(2009) Microsoft Research Seminar. [Oral Presentation], VSI Benchmarks and their verification in Dafny, MDR Redmond, USA [Details]
2009
PhD Viva.
(2009) PhD Viva. [Oral Presentation], Data Refinement in Object-oriented, Dublin City University [Details]
Year
Publication
2010
Test case generation for programming language metamodels.
Hao Wu, Rosemary Monahan, and James F. Power. (2010) Test case generation for programming language metamodels. Book Review [full-text] [Details]
Year
Publication
2013
Ars: Analogical Reasoning for reuse of Implementation & Specification.
Pitu M, Grijincu D, Li P, Saleem A, Monahan R, O'Donoghue D.P (2013) Ars: Analogical Reasoning for reuse of Implementation & Specification. Conference Paper [full-text] [Details]
2012
Case Based Specifications - reusing specifications, programs and proofs.
Dr Rosemary Monahan, Dr Diarmuid O'Donoghue (2012) Case Based Specifications - reusing specifications, programs and proofs. Conference Paper [full-text] [Details]
Year
Publication
2019
Preface.
Monahan R.;Prevosto V.;Proença J. (2019) Preface. Editorial [DOI] [Details]
2018
Preface.
Masci P.;Monahan R.;Prevosto V. (2018) Preface. Editorial [DOI] [Details]
2015
VerifyThis 2012 A Program Verification Competition.
Huisman, M;Klebanov, V;Monahan, R (2015) VerifyThis 2012 A Program Verification Competition. HEIDELBERG: Editorial [DOI] [Details]
2015
Foreword.
Monahan R. (2015) Foreword. Editorial [Details]
2014
Evaluating Software Verification Systems: Benchmarks and Competitions.
D Beyer, M Huisman, V Klebanov, R Monahan (2014) Evaluating Software Verification Systems: Benchmarks and Competitions. Editorial [full-text] [Details]
Year
Publication
2014
An initiative to introduce Computational Thinking in to second level education.
A Mooney, S Bergin, J Duffin, T Naughton, R Monahan, J Power, (2014) An initiative to introduce Computational Thinking in to second level education. Newspaper Articles [Details]
Year
Publication
2009
Data Refinement in Object-Oriented Verification.
Monahan, Rosemary (2009) Data Refinement in Object-Oriented Verification. Dublin City University: Thesis [Details]
1998
Deduction Based Transformational Programming, MSc Thesis, Department of Computer Science, UCD, (February 1998).
Monahan, Rosemary (1998) Deduction Based Transformational Programming, MSc Thesis, Department of Computer Science, UCD, (February 1998). University College Dublin: Thesis [Details]
Year
Publication
2012
A simple complexity measurement for software verification and software testing.
Cheng Z, Monahan R, and Power J.F.. (2012) A simple complexity measurement for software verification and software testing. Technical Publication [full-text] [Details]
2005
Introducing the Perfect Language.
Carter G, Monahan R (2005) Introducing the Perfect Language. Technical Publication [full-text] [Details]
2005
Testing Guidelines for Student Projects.
Brown S, Monahan R (2005) Testing Guidelines for Student Projects. Technical Publication [full-text] [Details]
2005
Enhancing Skills Transfer through Problem Based Learning.
OKelly J, Monahan R, Gibson P, Brown S (2005) Enhancing Skills Transfer through Problem Based Learning. Technical Publication [full-text] [Details]
2005
Software Specification, Implementation and Execution with Perfect.
Carter G, Monahan R (2005) Software Specification, Implementation and Execution with Perfect. Technical Publication [full-text] [Details]
1997
Implementing Specifications by Transformational Programming.
Monahan R, Geiselbrechtinger F (1997) Implementing Specifications by Transformational Programming. Technical Publication [Details]
1997
Transformational Programming and Theorem Proving.
Monahan R, Geiselbrechtinger F (1997) Transformational Programming and Theorem Proving. Technical Publication [Details]
1996
Reification of Abstract Data Types using Monoid Homomorphisms.
McLoughlin H, Monahan R (1996) Reification of Abstract Data Types using Monoid Homomorphisms. Technical Publication [Details]
1996
Implementing Specifications by Transformational Programming.
Monahan R, Geiselbrechtinger F (1996) Implementing Specifications by Transformational Programming. Technical Publication [Details]
| | Committee | Function | From / To |
| --- | --- | --- | --- |
| | Irish Workshop in Formal Methods | Local Organisation Committee Member | 1997 / |
| | Irish Workshop in Formal Methods | Local Organisation Committee Member | 2002 / |
| | Principles and Practice of Programming in Java | Program Committee Member | 2002 / |
| | Faculty of Science Human Resources Focus Group (NUIM) | Member | / |
| | Principles and Practice of Programming in Java | Local Organisation Committee Member | 2003 / |
| | Human Resources Committee (NUIM) | Member | / |
| | 4th Irish Workshop on Formal Methods | Local Organisation Committee Member | / |
| | Student Affairs Committee (NUIM) | Member | / |
| | Governing Authority of NUIM | Academic Staff Representative | / |
| | Employer | Position | From / To |
| --- | --- | --- | --- |
| | University College Dublin | Research Assistant | / 30-SEP-94 |
| | Griffith College Dublin | Lecturer | / 01-SEP-99 |
| | University College Dublin | Occasional Lecturer | / 01-JUN-99 |
| | University College Dublin | Course Administrator | / 30-JUN-97 |
| | NUI Maynooth | Lecturer | 01-OCT-99 / 30-SEP-16 |
| | University College Dublin | Assistant Lecturer | / 01-SEP-98 |
| | University College Dublin | Tutor | / 31-MAY-97 |
| | Year | Institution | Qualification | Subject |
| --- | --- | --- | --- | --- |
| | 1995 | University College Dublin | B.Sc. | |
| | 1998 | University College Dublin | M.Sc. | |
|   | Name | Role / Description | Country |
| --- | --- | --- | --- |
| | Dr Rustan Leino. Microsoft Research | Research in Software Engineering and Program Verification | |
| | Mr Keith Dooley. National University of Ireland, Maynooth | PhD Supervision | |
| | Dr. Bernhard Beckert. Karlsruhe Institute of Technology, Germany | Cost Action IC0701 | |
| | Dr Vladimir Klebanov. Karlsruhe Institute of Technology, Germany | Verification Competitions | |
| | Prof Dominique Mery. INRIA, UL and LORIA | Research on Modeling languages and specification e.g. Event B, Spec# | |
| | Dr James Power. National University of Ireland, Maynooth | Principles of Programming Research | |
| | Mr Zheng Cheng. National University of Ireland, Maynooth | PhD Supervision | |
| | Dr Marieke Huisman. University of Twente, Netherlands | Verification Competitions | |
| | Mr Hao Wu. National University of Ireland, Maynooth | PhD Supervision | |
| | Prof Joseph Morris. Dublin City University | PhD work - completed in 2009 | |