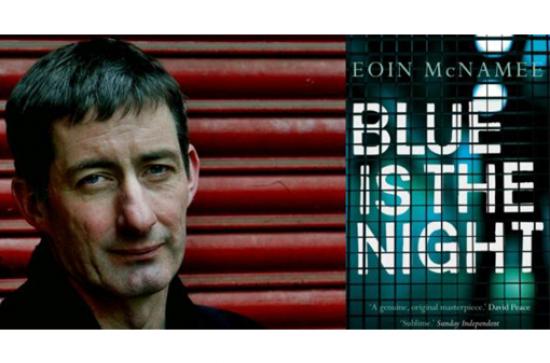 Friday, October 2, 2015 - 15:45
Tá ríméad ar Roinn an Bhéarla, Ollscoil Mhá Nuad agus ar Chomhairle Contae Chill Dara Seirbhísí Leabharlainne agus Ealaíon a fhógairt go bhfuil Eoin McNamee ceaptha ina Scríbhneoir Cónaithe agus go bhfuil Hugh Travers ceaptha ina Scríbhneoir Scripte Cónaithe.
Mar chuid de na poist nua-chruthaithe seo, cuirfidh na scríbhneoirí mór le rá, McNamee agus Travers, ceardlanna ar fáil ar an gcampas agus i Leabharlanna Chontae Chill Dara don bhliain acadúil 2015 -2016. Chomh maith leis sin, tabharfaidh siad léachtaí go poiblí agus tionólfaidh siad ócáidí do scríbhneoirí agus do scríbhneoirí scripte as Éirinn agus ó áiteanna i bhfad ó bhaile.
Tá Ollscoil Mhá Nuad ag obair i gcomhpháirtíocht le Leabharlann Chontae Chill Dara agus Seirbhísí Ealaíon Chill Dara le tacaíocht a thabhairt d'ealaíontóirí sa phobal agus le nasc a chothú idir ealaíontóirí a bhfuil go leor bainte amach acu, agus mic léinn agus an pobal i gcoitinne.
Agus é ag labhairt faoin bhfógra, dúirt an Dr Victor Lazzarini, Déan Dhámh Ealaíon, Léinn Cheiltigh agus Fealsúnachta: "Is mór an onóir í go bhfuil Eoin McNamee agus Hugh Travers linn mar Scríbhneoir Cónaithe agus mar Scríbhneoir Scripte Cónaithe. Tugann McNamee agus Travers taithí fhairsing agus paisean ollmhór do na healaíona leo. Tabharfaidh siad spreagadh dár mic léinn agus do scríbhneoirí sa phobal áitiúil atá ag teacht i gcrann."

Tá go leor úrscéalta agus scripteanna scannáin scríofa ag Eoin McNamee agus tá ainmniúcháin do ghradaim éagsúla faighte ag a chuid oibre, ainmniúchán don Duais Booker san áireamh. Bhuaigh Blue is the Night, an leabhar deireanach a scríobh sé sa tsraith 'Blue' Gradam Kerry Group d'Úrscéal Éireannach na Bliana 2015.

Tá aitheantas faighte ag Hugh Travers ar son na scríbhneoireachta atá déanta aige do dhrámaí, do gheandrámaí, do bheochana agus don amharclann. Bhuaigh Lambo gradam do Dhráma Raidió na Bliana sa bhliain 2014 agus bhí an-rath ar Green is the Colour, clár faisnéise faoi spórt a rinneadh do RTÉ. Mar chuid dá thionscadail reatha, tá Travers ag obair ar Hungry, dráma grinn suímh atá coimisiúnaithe ag Channel 4, agus ar an scannán Over the Bar.
Freastalóidh McNamee agus Travers ar an seoladh ar Ghradaim Ghearrscéalaíochta Chill Dara Thuaidh ar an Máirt, 13 Deireadh Fómhair ag 7i.n. sa Leabharlann in Ollscoil Mhá Nuad.