Illuminations exhibitions are currently suspended due to Covid-19.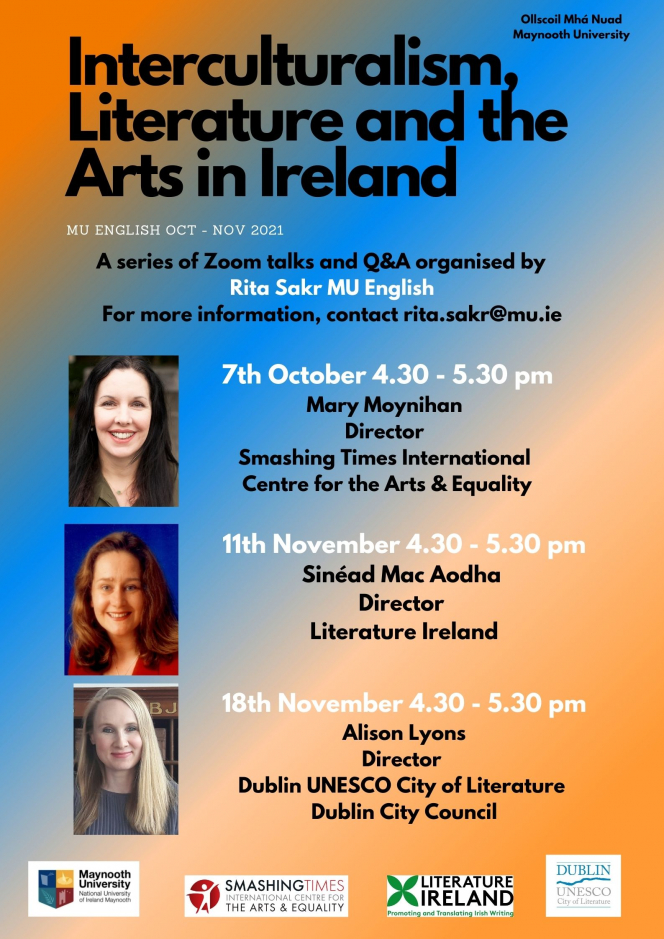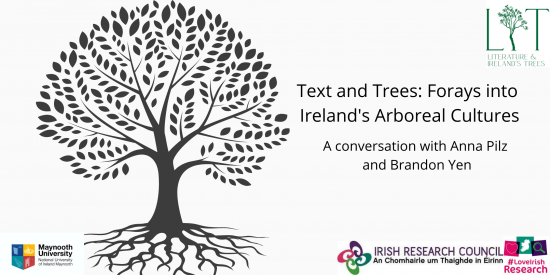 Literature and Ireland's Trees, an IRC New Foundations funded research network led by MU English's Dr. Stephen O'Neill, in partnership with Crann: Trees for Ireland, invites you to "Texts and Trees: Forays into Ireland's Arboreal Cultures", a conversation with Dr Anna Pilz and Dr Brandon Yen.
When: Monday, 13 June 2022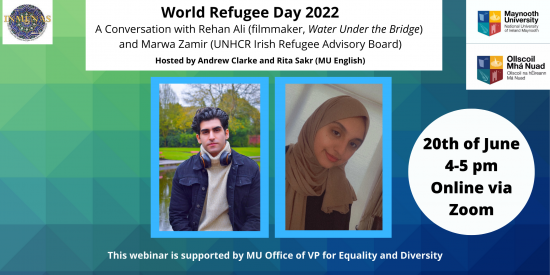 A Conversation with Rehan Ali (filmmaker, Water Under the Bridge) and Marwa Zamir (UNHCR Irish Refugee Advisory Board), organised and hosted by Andrew Clarke and Rita Sakr (MU English). This webinar is generously supported by MU Office of the VP for Equality and Diversity, and is a collaboration with MU Sanctuary committee and the Irish Network for Middle Eastern and North African Studies.
When: Monday, 20 June 2022