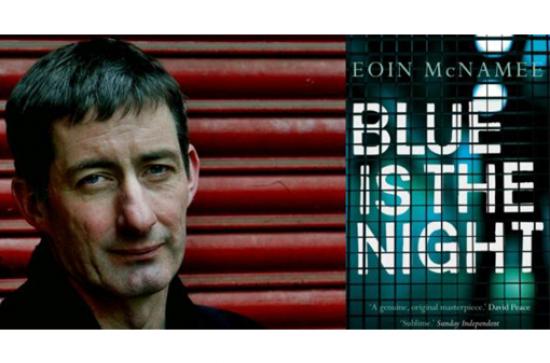 Friday, October 2, 2015 - 11:30
Irish Version
​
Maynooth University Department of English, Kildare County Council Library and Kildare Arts Services are delighted to announce the appointment of Eoin McNamee as writer-in-residence and Hugh Travers as screenwriter-in-residence.

In the newly created posts, acclaimed writers McNamee and Travers will conduct workshops on campus and through Kildare County Libraries for the academic year 2015-16, as well as give public readings and host events for invited writers and screenwriters from Ireland and further afield.

Maynooth University is working with Kildare County Council Library and Kildare Arts Services in this partnership, which is designed to support artists in the community, and to connect accomplished artists with students and the greater public.

Commenting on the announcement, Dr Victor Lazzarini, Dean of the Faculty of Arts, Celtic Studies and Philosophy, said, "Maynooth University is honoured to have Eoin McNamee and Hugh Travers join as writer and screenwriter in-residence. McNamee and Travers bring a wealth of experience and immense passion for the arts, and will inspire our students and budding writers in the local community to find their creative voices."

The author of many novels and screenplays, Eoin McNamee's work has been nominated for many awards, including the Booker Prize. The final book in his acclaimed 'Blue' series, Blue is the Night, won the Kerry Group Irish Novel of the Year Award in 2015.

As a writer of drama, comedy, animation and theatre, Hugh Travers has been the recipient of many accolades. The critically acclaimed Lambo won awards in 2014 for Best Radio Play, and Green is the Colour was an enormously successful sports documentary for RTE. Among his current projects, Travers is currently developing Hungry, a sitcom commissioned by Channel 4, as well as a full-length feature, Over the Bar.

Both McNamee and Travers will attend the launch of the Kildare Readers Festival Short Story Awards on Tuesday, 13 October at 7pm in the Maynooth University Library.