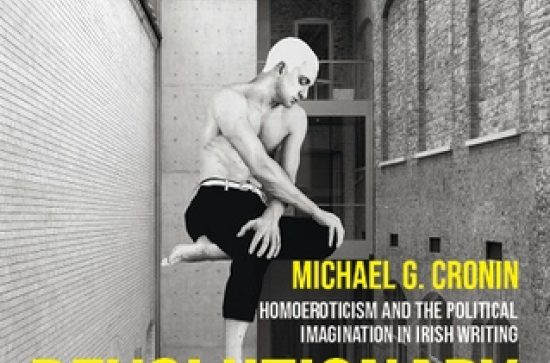 Monday, June 19, 2023 - 15:45
Dr Michael G Cronin's Revolutionary Bodies has won the Robert Rhodes Prize for Books on Irish literature. This prestigious award was announced on June 9, 2023, at the American Conference of Irish Studies (ACIS) annual meeting held this year in San Jose, California.
The judging panel's citation notes that: 'Revolutionary Bodies marks a significant intervention into wider questions of what literary criticism enables critics to do and think in relation to social, sexual and political liberation, while centralising the artistic and aesthetic achievement of the texts themselves in that liberation. By indicating the ways that literature can guide readers to imagining more humane and sustainable ways of being human, Revolutionary Bodies achieves a sense of optimism that few works of criticism accomplish. Cronin's admirable combination of theoretical acumen and fine-grained attention to language and detail made this book stand out as a monograph that makes a significant contribution to the field of Irish Studies in terms of theoretical application and innovative framework, but also serves as a highly generative book that invites further inquiry and will certainly inspire future studies.'
Revolutionary Bodies was published by Manchester University Press in 2022.