Dermot O'Leary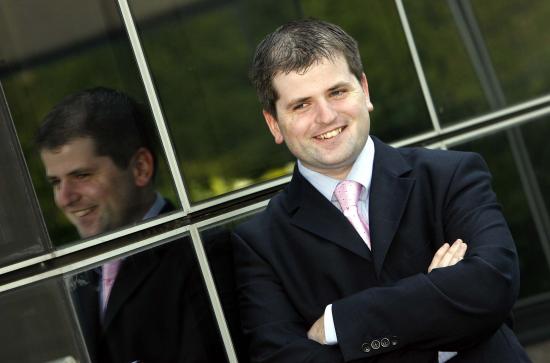 Chief Economist at Goodbody Stockbrokers
BA Finance (2000)
MA in Economics and Finance (2003)
After his BA Finance degree in 2002 Dermot studied for a MA in Economics and Finance. He acknowledges the contribution of the Economics Department at Maynooth University in helping him develop his career. "The Economics Department, through the work and expertise of its staff, has been able to build a reputation in many areas of economics. I am sure that this had a significant impact when I first attempted to enter the economics profession with Goodbody Stockbrokers. I would have no hesitation in recommending the economics department in Maynooth to future students in the field of finance."
Dermot O'Leary of Goodbody won the title of 'Best Research Economist' for 2006 in the Annual Stockbroking Survey conducted by FINANCE Magazine. Dermot topped the poll in a survey of fund and asset managers both at home and abroad.
As Chief Economist at Goodbody Stockbrokers Dermot is responsible for the economics output for the firm. In this role he provides research material, meets clients, both institutional and private. Dermot is also a member of the firm's Asset Allocation Committee and a frequent contributor to economic debate in the national and international media.