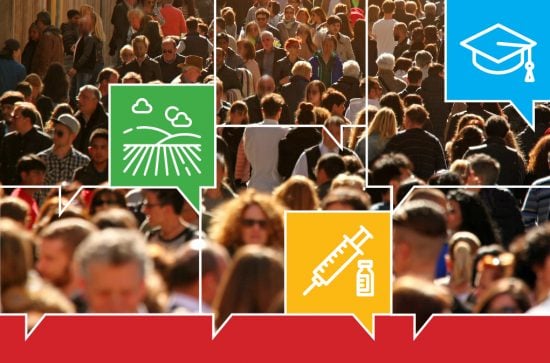 Wednesday, February 8, 2023 - 12:00
The Economics Department invite you and your colleagues to In Light of the Evidence: Economic, Legal, Social, and Political Perspectives on Public Policy Conference which will take place Wednesday 29th March 2023 in Renehan Hall, Maynooth University.
This conference brings together social scientists to share their understanding, provide evidence and converse across disciplines to build a stronger interdisciplinary basis for public policy. Three disparate topics – vaccines, government agricultural policy, and education – will be discussed. The presentations will pair research by an economist with research by fellow social scientists from law, international development, and political science, followed by an interdisciplinary discussion enhanced by audience participation.
Our goal is to begin a conversation, to create mutual understanding, and to improve the quality of social science research that will lead to excellent public policies benefiting all.
The event is free. To secure your place, please register now on Eventbrite where you can find the complete agenda.
The presenters are Professor Aisling McMahon from MU Law, Dr Tom Campbell from MU International Development and Professor Miquel Pellicier from the Center for Conflict Studies at University of Marburg, Germany and from MU Economics Department Professor Donal O'Neill, Dr Gerda Dewit and Dr Bruno Morando.

Prof Alan Barrett, Director of the ESRI, will give the keynote address.