Orlaith Kelly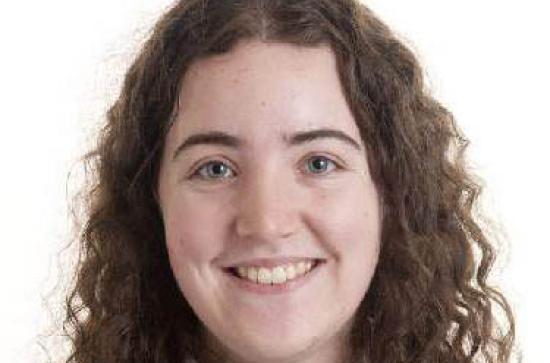 Musical and Theatre Director
Ashford, Co. Wicklow
Teaching and education
BA (Double Hons) Media Studies and Music
2015
I learned many key skills at Maynooth University that have influenced my career. Being involved in the committees of the Clubs and Societies, particularly the MAD Society, and being involved in the production of our first full-scale musical has led to me founding my own musical theatre school with my family. We are currently preparing the musical 'Alice in Wonderland', and I know a lot more about what goes on behind the scenes after doing 'Grease' in Maynooth. I also learned a lot about planning and running events, different methods of fundraising, and how to advertise through being the PRO on the MAD Society committee. Through my Media Studies course, I have learned a lot of valuable skills with regards to the production of television and radio, which I hope to use as I progress with my career in that area. In my final year in Media Studies, I was involved in the creation and direction of a short film, and my partners and I were involved in all aspects of making a film. Through this, I picked up lots of valuable skills, including organising shoot days and actors, and problem-solving, both on the spot and in the editing room after. Through my Music course, I learned a lot about the historical aspects of music which has given me a better context of how ideas and techniques have developed, and this has helped me in my performance of classical pieces. I also majored in performance, and learned a lot of valuable singing techniques, as well as developing my voice further. I learned new and interesting ways of composing music, and I hope to bring these skills with me throughout the course of my career.
Since graduating from Maynooth University in 2015, I have been continuing with my teaching of piano to students up to grade 4. I am currently studying for my Senior Certificate exam for piano, as well as studying for my final singing grade exams. I have successfully run a week-long musical theatre summer school in which we prepared and performed a short-scale musical in 5 days. I have also successfully set up a musical theatre school, and I am currently running that with my family. We have 19 children between the ages of 4 and 16, and we are preparing a full-scale musical of 'Alice in Wonderland', to be performed in March. Next year, I am hoping to do a Masters in Television, and start my career in that sector.
My current role is Director of my musical theatre school, and it involves working with children, teaching them how to act, how to work as a team, and it also involves a lot of teaching them how to concentrate on a particular task. As well as this, I also plan costumes, props, sets, lighting and amplification, I source all of these things and organise the hiring and/or buying of the necessary equipment, and I also manage our advertising, both printed and on social media sites such as Facebook. I collaborate with the other teachers involved in the school and together, we plan how rehearsals will run and what needs to be done next.
There are many challenges that accompany the role of director and organiser of your own business, and I think the main challenge for me is making sure that I have thought of everything that needs to be sorted. There are a lot of different aspects that need to be organised when you are putting on a show, and a lot of logistics that have to be thought out, so the trick is making sure that you have thought of every possible thing that you might need for the whole show to come together and create the right atmosphere. Given that I haven't got much experience with regards to organising a full show, I have dived in at the deep end, but I am very fortunate to have help from my parents who would have experience with this sort of thing. As well as finding many challenges, I find many aspects of this job very interesting because it's all fairly new to me, and I'm learning a lot from the experience
I love my current job as I have always been involved in performing all my life, be it in a concert, on stage in a musical, or just singing in my house at a get-together. I have also always been interested in what goes on behind the scenes of a production of something, and I think it's a great experience for me to learn about all the different aspects of theatre. I also love working with children, and I really enjoy seeing shy children come out of their shell and become someone completely different because they are playing a part. It's great to see the growing confidence in them.
If you are doing a Media Studies course, you need to get work experience and build up your showreel. You could follow your course in Maynooth up with a Masters in a more specified aspect of Media Studies, or you could do what I did, and try setting up your own business.