Maynooth University staff recently led a workshop on ethics in smart city programmes in Uppsala University in Gotland (Sweden). Professor Brian Donnellan (Vice-President for Engagement & Innovation), Dr. Niall Connolly (Research Fellow in Maynooth University's Technology Adoption & Research Centre), Dr. Robert Bradshaw (postdoctoral researcher), Dr. John Cullen (senior lecturer in Maynooth University School of Business) and Aishling Lennon, (Regional Coordinator at Smart Dublin). Workshop participants included representatives of organisations attached to Region Gotland and Uppsala University. Taking place in May, it followed on from a similar successful workshop in Dublin, and marks Maynooth University's commitment to advancing understanding of ethics in the domain of the data, automation and the Internet-of-Things.
For more information about this and other projects please contact the Maynooth University Technology Adoption Group (https://tag.ivi.ie/about/).

The April meeting of the Technology and Society Research Group featured the research of Jean Cushen (School of Business) and Mark Maguire (Anthropology and Dean of the Faculty of Social Sciences).
Cushen's presentation tackled the fascinating question of 'Financialization, Technology & the Future of Work' and Maguire provided a compelling insight into his research into 'Researching Counterterrorism'. Both presentations (and the group discussion that followed) highlighted the value of cross-disciplinary dialogue regarding the interaction between technology and society. In particular, the exchange of views that followed the presentations highlighted the importance of querying the continued use of approaches and assumptions adopted in conditions very different from the current technological and societal environment. Several important themes were identified for discussion in future meetings of the Technology and Society Research Group.
The March meeting of the Technology and Society Research Group featured the research of Jon Gruda (School of Business) and Paolo Cardullo (Tech Adoption Group). Both presentations resulted in vibrant discussions with the other attendees.
Gruda discussed his work on anxiety and microblogs which seeks to provide a better predictive measurement tool for examining anxiety from a developmental perspective, using a non-intrusive method. He and his co-researcher use a machine learning approach to scale human rating of anxiety in microblogs. He discussed how their research examines the development and association between anxiety and workplace outcomes, such as social engagement and popularity. Results show that anxiety level has a reverse relationship with social engagement and popularity. Practical implications for this approach in the workplace includes the automatic monitoring of workers wellbeing and prevention of situations such as burnout, leading to benefits for both workers and organizations.
An article relating to Gruda's research can be found at https://journals.aom.org/doi/abs/10.5465/AMBPP.2018.17625abstract. An RTE article discusses the article at https://www.rte.ie/amp/1023290/.
Cardullo gave a thought provoking presentation on his ongoing research into 'Ethics in Industry 4.0'. Details of other publications from Cardullo can be found at https://www.maynoothuniversity.ie/people/paolo-cardullo#3.
News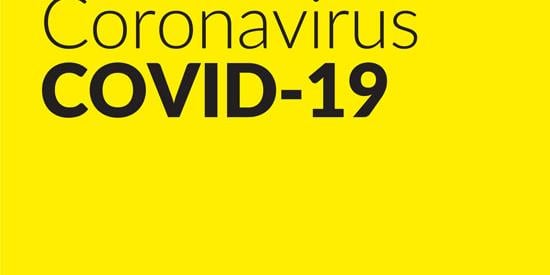 In response to the threat of the COVID-19 Coronavirus, the University is implementing reasonable and proportionate precautions in line with policy and advice from the HSE, DES and DFAT. Our priorities at this time are to minimise the chances of spread of the infection and to protect the health and welfare of our staff and students.
Date: Thursday, 12 March 2020