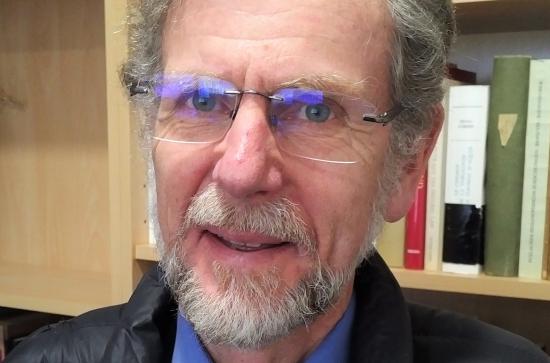 Wednesday, April 4, 2018 - 09:45
Maynooth University has appointed Professor William Desmond as the inaugural holder of the Thomas A. F. Kelly Visiting Chair in Philosophy. Named after the late Professor Tom Kelly, the larger-than-life Irish philosopher who held the Maynooth Chair briefly before his untimely death in 2008, the new Visiting Chair allows the Philosophy Department to bring a thinker of international renown to Maynooth for a period of one month every year. The holder of the Chair delivers a public lecture, teaches a seminar in his or her area of expertise, and has the right to supervise or co-supervise doctoral students.
Professor Desmond, who has a long-standing association with Maynooth and holds an honorary doctorate from the University, is one of the world's leading philosophers. A native of Cork, he is professor emeritus at the Higher Institute of Philosophy at Louvain and the David R. Cook Chair in Philosophy at Villanova University. In a lifelong engagement with Hegel, Desmond has developed a deeply humane philosophy of the 'between' as an alternative to Hegel's tendency to absorb difference into identity, and to reduce God into what Desmond calls a 'counterfeit double' of genuine transcendence. Desmond has worked out the implications of his 'metaxological' approach in more than a dozen books. One of his current projects is a philosophical dialogue with the Irish poet Seán Ó Ríordáin.