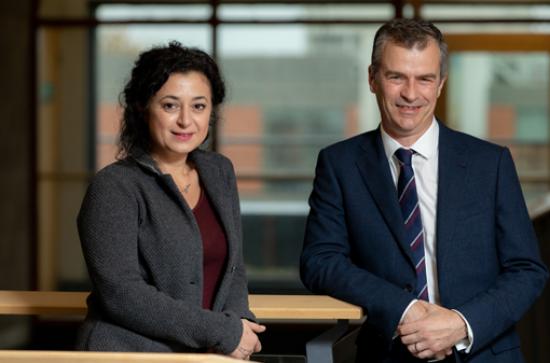 Wednesday, October 23, 2019 - 15:45
Award-winning Turkish writer and political thinker, Ece Temelkuran delivered the Dean's Lecture as part of Research Week at Maynooth University. The author of the acclaimed book How to Lose a Country – The 7 Steps from Democracy to Dictatorship was welcomed by Prof Colin Graham, Dean of Arts, Celtic Studies and Philosophy, who paid tribute to her work.
Ece Temelkuran's, How to Lose a Country, described as "essential" reading by Booker Prize-winning author Margaret Atwood, outlines how authoritarianism and populism have taken hold of politics in Turkey and elsewhere in the contemporary world.