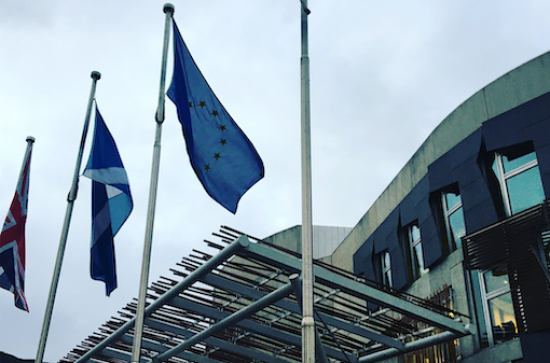 Friday, November 12, 2021 - 13:30
Professor Tobias Lock, Jean Monnet Chair in EU Law and Fundamental Rights, was recently appointed as adviser to the Scottish Parliament Constitution, Europe, External Affairs & Culture Committee.
In this role he will support the Committee's work on the various constitutional and legal challenges arising from the UK's withdrawal from the European Union. The committee's work is inter alia concerned with the impact of the UK leaving the EU on devolution; the governance of the UK Internal Market; the impact of the EU-UK Trade and Cooperation Agreement on devolution; the impact of the Protocol on Ireland/Northern Ireland on Scottish devolution and levels of continuing alignment with EU law within Scotland and/or the UK. Professor Lock's support work for the committee involves the preparation of written and oral briefings for committee members in his areas of expertise as well as support for the convener and clerks of the committee in the preparation and delivery of the committee's work programme.