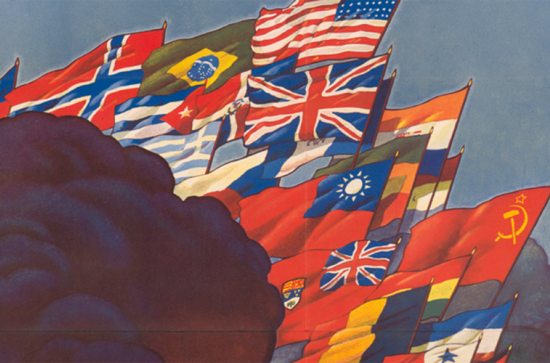 Friday, March 19, 2021 - 15:45
The United Nations War Crimes Commission (UNWCC), which operated from 1943-48, was a UN agency that supported localised prosecutions of international crimes committed during the Second World War. The Commission was composed of representatives from 16 Allied States and through its work war crimes and crimes against humanity were prosecuted in tribunals located in Europe and the Far East. Over the course of its lifetime, more than 2000 trials took place. The work of the UNWCC gives an insight into substantive and procedural international criminal law in the post war period. Since 2017, the UNWCC Archives have been made available to the public online. However, the UNWCC and its importance to modern day international criminal law remains overlooked and under explored.

Dr. Amina Adanan of Maynooth University Law Department is organising two online events this year, as part of her project on the UNWCC funded by the Royal Irish Academy. The aim of the project is to bring together UNWCC scholars from all over the world in an international collaborative network.

The first of these virtual events is a workshop, which will take place on 28 May 2021. The online workshop is an opportunity for UNWCC scholars to present on any aspect of their UNWCC research and receive feedback on their work from the other experts and attendees in a constructive environment. Presentations will be 10-15 mins and the event will include keynote lectures by leading scholars on the UNWCC.

Submissions for active participation in the workshop are sought by scholars working in the field.

Submissions should be composed of a single pdf or Word doc file, and should include:

The applicant's name and institutional affiliation.
An abstract (max. 300 words).
Key words (max. 5).
'UNWCC workshop' in the email subject line.

Submissions should be emailed to amina.adanan@mu.ie before 20 April 2021. Applicants will receive a decision before 27 April 2021.