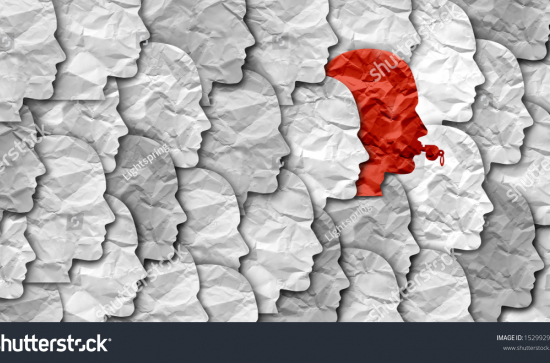 Wednesday, April 6, 2022 -

13:30

to

14:30
online via zoom
Webinar: Whistleblowing and Legal Support
Date: 6 April 2022, 1.30pm-2.30pm
Register Here
Whistleblowing is a phenomenon that is not going away. New whistleblower protection laws are being implemented in the EU and other countries. Many organizations are changing their practices to adapt, and to encourage whistleblower disclosures. While this is a step forward, experience tells us that there will still likely be external disclosures, to regulators, to advocacy groups, and to the media. Because of this, legal professionals that support external whistleblowers are now more important than ever.
Maynooth University presents "Whistleblowing and Legal Support", the third webinar in the series "Whistleblowing and External Partners" run in conjunction with Cork University Business School, NUI Galway and the whistleblowingimpact.org team. We welcome three speakers from the legal field to speak about their experiences of working with whistleblowing disclosures, and the best practices, challenges and lessons learned."
This event will be chaired by Dr Lauren Kierans BL.
Panellists:
Kenan Furlong is a partner in A&L Goodbody's Litigation and Dispute Resolution Department where he leads the White-Collar Crime Group. He has advised on many of Ireland's most high-profile corporate crises in recent years. Kenan advises on internal investigations, whistleblowing complaints, dawn raids, money laundering, bribery/corruption, and export controls/sanctions issues. He also advises clients on managing their relationships with various regulators in Ireland and abroad. Kenan is a regular contributor to the national and international debate on white collar crime. He is a former Chairman of the International Bar Association's Business Crime Committee. He has presented to the Irish Government on draft legislation, lectures at a number of Irish universities, and has chaired/spoken at international conferences in Sydney, Washington, Panama, Vienna, Istanbul, Rome, Dubai and Kraków. Kenan was named as one of 15 'Global Elite Thought Leaders' for Corporate Defence work by Who's Who Legal: Business Crime 2018.
Samantha Feinstein is a Staff Attorney and Director of the International Program at Government Accountability Project. She develops and advances private sector whistleblower-rights legislation; represents public, private, and international whistleblower clients; and conducts research, training, advocacy, and public education for the international program. She has 21 years of experience including extensive work in international law and development on anti-corruption, international access to justice, good governance, human rights, and humanitarian aid. Before joining Government Accountability Project, she worked at the American Bar Association (ABA) Section of International Law and the ABA Rule of Law Initiative. Ms. Feinstein has also worked at International Rescue Committee, Banyan Global, and she was Middle East Policy Advisor for Nirj Deva, UK Member of European Parliament. Ms. Feinstein is co-author of the Government Accountability Project and International Bar Association joint report, Are Whistleblower Laws Working? A Global Study of Whistleblower Protection Litigation, published in March 2021. She also authored the Government Accountability Project Report, Whistleblowing at International Financial Institutions: An Assessment of the Effectiveness of the Regional Development Banks' Whistleblower Policies, published in September 2019. Ms. Feinstein is also co-author of a forthcoming Springer International chapter; Whistleblowing is the Best Antidote for COVID-19: U.S. Case Studies. She also authored various blogs and OpEds, including A Comparative Analysis of U.S. v E.U. Whistleblower Law and The World Abandoned COVID-19's Best Antidote: Whistleblowers. Ms. Feinstein holds an M.A. in International Relations and a J.D. She is admitted to practice law in Washington, DC.
Francesca West is the Managing Partner at James & West Law, which specialises in representing whistleblowers. She is an expert in whistleblowing law and practice. She has worked with over 1,000 whistleblowers to help them raise their concerns in the workplace while ensuring their legal rights are protected. Having initially qualified as a barrister in 2005, Francesca cross qualified as a solicitor in 2011 and has been practicing as a specialist whistleblowing lawyer ever since. Francesca worked at the UKs leading whistleblowing charity, Protect, for 14 years before leaving to setup James and West Law. Francesca was Chief Executive from 2017 to 2020 before stepping back as Senior Legal Consultant in 2020 and 2021. During her tenure, Protect intervened on all whistleblowing cases at Supreme Court level with an exceptional track record of success. Francesca was also instrumental in campaigning to bring about the most recent changes to whistleblowing law in 2013 where the good faith requirement was removed for whistleblowers and the public interest requirement and vicarious liability placed in statute, providing an improved set of rights for whistleblowers. Francesca has advised large multi-national companies on how best to structure whistleblowing arrangements and support staff. Francesca is highly committed to supporting whistleblowers through what can be a difficult process and with key experience and insight into corporate behaviour, is able to help individuals navigate even the most complex of issues, with the least damage possible to their reputation and wellbeing.
Dr Lauren Kierans is a barrister and Lecturer in Law at Maynooth University where she lectures on whistleblowing law at undergraduate level, as well as a Professional Certificate. She was awarded her PhD on the Irish Protected Disclosures Act 2014 in June 2019. She has published articles and book chapters on protected disclosures and co-authored the Annotated Statute on the Protected Disclosures Act 2014. Lauren is the founder of the Irish Whistleblowing Law Society and an associate with Transparency International Ireland's Integrity at Work programme, which provides training to organisations on whistleblowing/protected disclosures. Lauren's monograph 'Whistleblowing and the Protected Disclosures Act in Ireland: Law, Rights and Policy' is due to be published in 2022 by Clarus Press. Watch Webinar 1: 'Whistleblowing and the Media' hosted by Professor Kate Kenny of the Whitaker Institute, NUIG, on 23 February 2022 http://whitakerinstitute.ie/watch-whistleblowing-and-the-media/ Register for Webinar 2: 'Whistleblowing and Advocacy Groups' hosted by Cork University Business School, UCC, 2 March 2022 at 1pm https://www.cubsucc.com/events/cubs-and-the-hrrc-present--whistleblowing-and-advocacy-groups-/