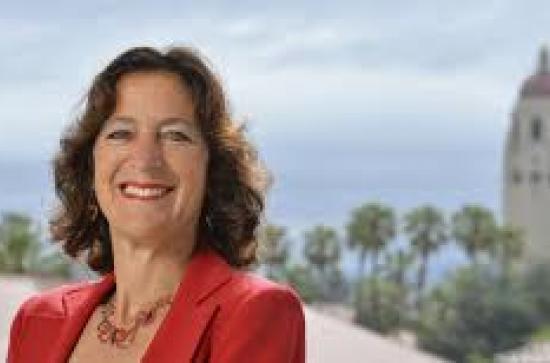 Wednesday, April 29, 2020 - 11:45
Andrea Goldsmith, an expert and entrepreneur in wireless systems who has served in campus-wide leadership roles at Stanford University, has been appointed dean of the School of Engineering and Applied Science at Princeton University effective Sept. 1.
Goldsmith is the Stephen Harris Professor of Engineering and professor of electrical engineering at Stanford. In addition to being widely recognized for fundamental contributions to the field of wireless communications, she has co-founded and served as chief technical officer for Quantenna Communications and Plume WiFi. She is a member of the National Academy of Engineering and the American Academy of Arts and Sciences, two of the highest honors in U.S. academia.
"Andrea Goldsmith brings tremendous expertise and leadership to Princeton," said President Christopher L. Eisgruber. "She is a brilliant and creative scholar, a successful entrepreneur, and a strong advocate for diversity and inclusion in the academy and industry. I expect that she will be a superb dean for Princeton's School of Engineering and Applied Science, and I am delighted she has agreed to join us."