Grace Bermingham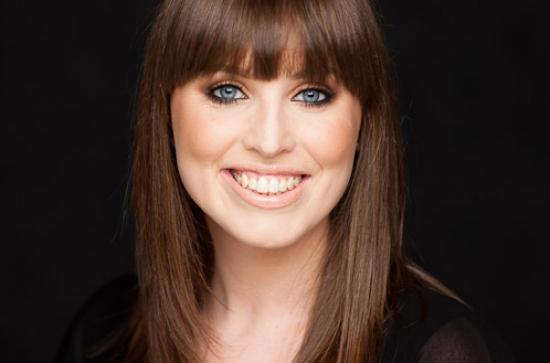 Classical Performer (Singer)

2009
There are many skills needed for this career. Languages are very important. As a singer, you are expected to have semi fluency in French, German and Italian in order to interpret the meaning of the text in the songs that you are performing. Flexibility in this career is very important. A musician is constantly on the go and you have to be able to work around important deadlines. Determination and hard work are also important factors in this career. It is an amazing journey but you have to be extremely passionate in what you do
Having completed her B.A. Degree in English and Music at Maynooth University, Grace completed a Postgraduate Diploma in Teaching and Performance at the Royal Irish Academy of Music where she studied with Virginia Kerr.
In 2011 she was awarded the Dublin City Council Bursary for music. The following year, Grace was accepted onto the Young Artist Associate Programme with Opera Theatre Company in Ireland.
A multiple prize winner in competitions throughout Ireland, Grace's professional experience includes both operatic and concert performances with Resurgam, Degani Ensemble, Wide Open Opera, Good Works Opera, Lyric Opera , Opera Ireland, Friends of Welsh National Opera and Opera Theatre Company. Her solo concert work includes Handel's Messiah, Bach's Magnificat, St. Matthew Passion, Fauré's Requiem, Brahms Requiem, Haydn's Nelson Mass, Vivaldi's Gloria, Mozart Requiem and Coronation Mass.
Opera scene performances include Susanna (Le Nozze di Figaro), First Lady (Magic Flute), Zerlina (Don Giovanni), Gretel (Hansel & Gretel) and La Fortuna (L'incoronazione di Poppea,) for the RWCMD and Welsh National Youth Opera. Grace is kindly supported by the Iris O'Brien Foundation, The Arts Council of Ireland and The Leverhulme Trust.
Grace is currently studying on the MA Opera Performance course at the Royal Welsh College of Music under the tutelage of Janet Price and Ingrid Surgenor.

Performing - I am training as a classical opera singer so I am continuously learning new techniques and ways of improving my voice. I regularly perform around Ireland as both a soloist and in ensemble
I love the performing aspect of the job. I really enjoy researching new repertoire and reading . The voice constantly grows so it is important to pick repertoire to suit it as it changes. I love teaching. I enjoy encouraging the students to reach their full potential and to engage with the music. It is a really rewarding aspect of my job
From an early age, I knew I wanted to become a classical singer. When I started getting my voice trained, I then realised this was the career for me. I decided to study an Arts Degree in case a singing career did not materialise. My back-up plan was to train as a secondary school teacher. However I decided to give the singing career a shot and I haven't looked back since! Whilst studying at Maynooth I attended the Careers Service to research the route I was going to take with this career. They were very helpful and encouraging.
Research!!! It is so important to research before embarking on any career path. There are so many options available and the opportunities are endless. Work experience is very important and can give you a valuable insight into what the job entails. It also looks great on a CV and shows initiative and enthusiasm. The formation of a well structured Curriculum Vitae is important. I advise any student to work on their CV and to get as much experience as they can during their undergrad studies. A good CV shows hard work and discipline.