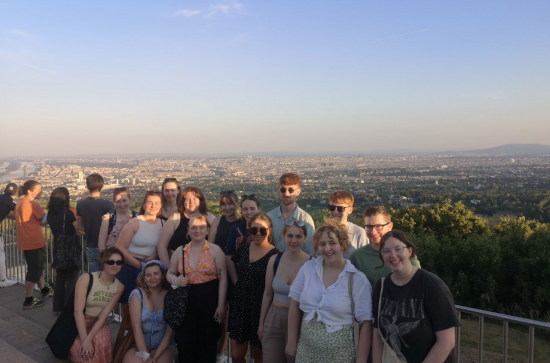 Tuesday, October 11, 2022 - 13:30
During the summer a group of students from German Studies took part in a study trip to the beautiful city of Vienna in Austria.
The students experienced guided tours through imperial apartments and palace gardens, orchestral sounds in the magnificent ambience of the Karlskirche, evening detours to Vienna's best sausage stands and a ride on the world's highest chain carousel!
Naturally, they enjoyed practising their German language skills daily.
Read all about their travels in this tribute to their trip.
Study Trip to Vienna