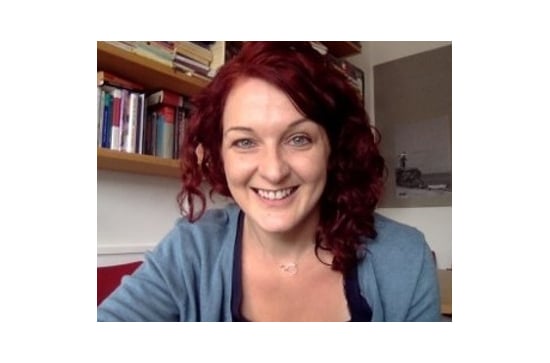 Biography
Born and raised in Dublin, Dr Linda Shortt completed a BA in German and History in 2001 and an MA International in German Cultural and Language Studies in 2003 at University College Dublin, Ireland. Her PhD in German (Pathologies of Belonging? Generation, Place and Rebellion in Post-Unification German Literature) was completed in 2009 as part of the UCD Humanities Institute of Ireland interdisciplinary research programme on "Memory, Identity and Meaning". Her monograph (German Narratives of Belonging) stemming from this research was published as part of the Legenda Germanic Literatures series in 2015.
After finishing her PhD, she went to Germany to work as a research assistant for Prof. Aleida Assmann at the Exzellenzkluster at Universität Konstanz. Before coming to Maynooth, she was Associate Professor in German, Translation and Transcultural Studies at The University of Warwick (2016-2021), where she co-led the new Translation and Transcultural programmes in the School of Modern Languages and Cultures with Dr Mila Milani. She has been teaching at third level since 2002, and has taught a variety of undergraduate and postgraduate courses at UCD, Universität Konstanz, Bangor University (2010-2016) and Warwick.
Her most recent publication in
MLR
explores German-language literary representations of borders and bordering.
Research Interests
Research interests include:
twentieth and twenty-first century German-language literature and film
memory studies
concepts of place, belonging and attachment
migration and border studies
1968 and German terrorism
trauma theory and representations of transgenerational trauma
cultural translation and transculturalism
literary and filmic depictions of illness, ageing, human suffering and death
Book Chapter
| | Year | Publication |
| --- | --- | --- |
| | 2021 | Linda Shortt (2021) 'Writing the European Refugee Crisis: Timur Vermes' Die Hungrigen und die Satten (2018)' In: Edinburgh German Yearbook 14 Politics and Culture in Germany and Austria Today. NY : Camden House. [Link] |
| | 2013 | Shortt, L (2013) 'No Place like Home? Eleonora Hummel and the Russian German Past' In: TRANSITIONS: EMERGING WOMEN WRITERS IN GERMAN-LANGUAGE LITERATURE. AMSTERDAM : EDITIONS RODOPI B V. |
| | 2011 | Linda Shortt (2011) 'Biographies of Transition in Transition. The East/West Generation and the Problem of Memory' In: Memory and Political Change. Houndmills Basingstoke : Palgrave Macmillan. |
| | 2011 | Linda Shortt (2011) '"Re-Imagining the West: West Germany, Westalgia, and the Generation of 1978"' In: Debating German Cultural Identity Since 1989. Rochester : Camden House. |
| | 2009 | Linda Shortt (2009) 'Verortete Identität': Generation- und Heimatdiskurs in Angelika Overaths Nahe Tage' In: Generationen: Erfahrung, Erzählung, Identität. Konstanz : UVK. |
Peer Reviewed Journal
| | Year | Publication |
| --- | --- | --- |
| | 2021 | Linda Shortt (2021) 'Borders, Bordering, and Irregular Migration in Novels by Dorothee Elmiger and Olga Grjasnowa'. Modern Language Review, 116 :132-150. |
| | 2017 | Linda Shortt (2017) 'Friendship and Social Relationships in Extraordinary Times: An Analysis of Heinz Helle's Eigentlich müssten wir tanzen'. GERMANISTIK IN IRELAND, . |
Conference Contribution
| | Year | Publication |
| --- | --- | --- |
| | 2020 | Linda Shortt (2020) 'Where are you from?' to 'Where shall we go together?' Re-imagining Home and Belonging in 21st-Century Women's Writing "The Opposite of Homelessness': Homemaking and Wilful Dislocation in Esther Kinsky's Am Fluß" Online Webinar, 23/09/2020-24/09/2020. |
| | 2020 | Linda Shortt (2020) Framing Ageing (Un)fit Aging: Hermann Kinder and the Aging Male Online Webinar, 15/12/2020-15/12/2020. |
Certain data included herein are derived from the © Web of Science (2023) of Clarivate. All rights reserved.
Teaching Interests
My teaching interests include:
twentieth and twenty-first century German-language literature and film
memory studies
concepts of place, belonging and attachment
migration and border studies
1968 and German terrorism
trauma theory and representations of transgenerational trauma
cultural translation and transculturalism
literary and filmic depictions of illness, ageing, human suffering and death