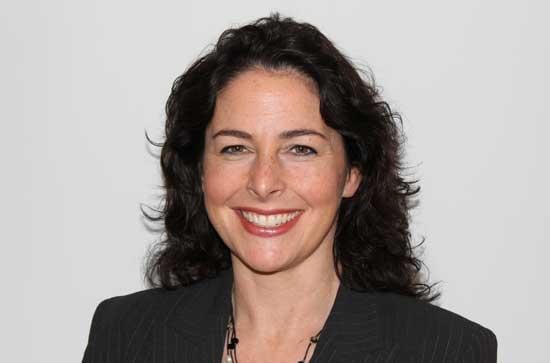 My academic qualifications from Trinity College Dublin include a PhD in Music Analysis and Performance (2003) and a first-class honours Bachelor of Arts in Music degree (1996). During my time at Trinity I was awarded the Taylor Entrance Exhibition (1992), the Home Hewson Scholarship (1996), the Trinity College Postgraduate Award (1999), and the Government of Ireland Scholarship (1999). I was elected Scholar of Trinity in 1994. I lectured part-time in Trinity from 1997 to 2003 and was appointed visiting lecturer at the University of Oregon for the autumn term of 2001. I began lecturing in Maynooth University in 2003, completed the Postgraduate Diploma in Higher Education in 2009, and was appointed Acting Head of Department in 2012–2013.
As a professional pianist and cellist, my disciplinary research is focused on music analysis and performance, particularly in relation to piano repertoire from the nineteenth century. In addition, my experience as an educator at Maynooth has allowed me to develop research expertise in large group pedagogies, student engagement, and the assessment process. My current research is interdisciplinary in nature, focusing on performance and analysis and the opportunities that can emerge when Music as a discipline interacts with other parts of the Academy (most recently with Business, and Computer Science).
I was appointed Dean of Teaching and Learning at Maynooth University in February 2016. In my current role as Dean of Teaching and Learning I provide leadership for the University in the key areas of the development of teaching and learning across the University and academic supports for students, coordinating the work of the Centre for Teaching and Learning, the Career Development Centre, the Work Placement Office, the Experiential Learning Office, the Programme Advisory Office, the Student Engagement Office, and the Centre for Interdisciplinary Studies, also managing the implementation of the enhanced curriculum across the University, including the first-year critical skills programme and the elective streams.
Music analysis and performance, nineteenth-century piano music, Chopin, education (particularly student engagement and assessment).
|   | Project | Role | Funding Body / Program | Description | Start Date | End Date | Award (€) |
| --- | --- | --- | --- | --- | --- | --- | --- |
| | Legacy in the left hand: a bilateral comparative study of the left-hand piano concertos by Ravel, Prokofiev and Britten, as commissioned by Paul Wittgenstein. | PI | Irish Research Council (IRC) / Government of Ireland Postgraduate Scholarship | | 01-OCT-14 | 30-SEP-17 | 71650 |
Year
Publication
2014
Interpreting Chopin: Analysis and performance.
Hood A. (2014) Interpreting Chopin: Analysis and performance. [Details]
 
Year
Publication
2017
'Structural Coupling in the Coda of Chopin's Barcarolle'
Hood, Alison (2017) 'Structural Coupling in the Coda of Chopin's Barcarolle' In: Chopin 1810–2010: Ideas—Interpretations—Influence. Warsaw: Narodowy Instytut Fryderyka Chopina. [Details]
2010
'Intraopus Connections in Chopin's Nocturnes Opus 27'
Hood, Alison (2010) 'Intraopus Connections in Chopin's Nocturnes Opus 27' In: The Sources of Chopin's Creative Style: Inspirations and Contexts. Warsaw: [DOI] [full-text] [Details]
2007
'Tonal and Rhythmic Hidden Repetition in Chopin's Prelude Opus 28 No.14'
Hood, Alison (2007) 'Tonal and Rhythmic Hidden Repetition in Chopin's Prelude Opus 28 No.14' In: Chopin in Paris: The 1830's. Warsaw: [full-text] [Details]
 
Year
Publication
2021
'Student Engagement With Experiential Learning in Large Classes'
Annette Clancy, John G. Cullen, Alison Hood, Claire McGuinness (2021) 'Student Engagement With Experiential Learning in Large Classes'. Journal of Management Education, [DOI] [full-text] [Details]
2021
'Teaching Perspectives on Experiential Learning in Large Classes'
Annette Clancy, John G. Cullen, Alison Hood, Claire McGuinness (2021) 'Teaching Perspectives on Experiential Learning in Large Classes'. Journal of Management Education, 45 (5):685-689 [DOI] [full-text] [Details]
2021
'Experiential Learning in the Large Classroom Using Performative Pedagogy'
Donovan, P;Hood, A (2021) 'Experiential Learning in the Large Classroom Using Performative Pedagogy'. Management Education, 45 (3):344-359 [DOI] [full-text] [Details]
2019
'Special Issue: "Experiential Learning in Large Classes"'
Cullen, J.G.; Clancy; A; Hood, A; McGuinness, C. (2019) 'Special Issue: "Experiential Learning in Large Classes"'. Journal of Management Education, Vol. 43 (No. 4):471-476 [full-text] [Details]
2017
''Chopin Online''
Hood, A. (2017) ''Chopin Online''. Nineteenth-Century Music Review, 14 (1):159-174 [DOI] [full-text] [Details]
2014
'Shared Compositional Strategies in Chopin's Nocturnes Opus 48'
Hood, Alison (2014) 'Shared Compositional Strategies in Chopin's Nocturnes Opus 48'. Irish Musical Studies, 11 [Details]
2012
'Whose responsibility is it? Encouraging student engagement in the learning process'
Hood, A (2012) 'Whose responsibility is it? Encouraging student engagement in the learning process'. Music Education Research, 14 :457-478 [DOI] [full-text] [Details]
2012
'Ambiguity of Tonal Meaning in Chopin's Prelude Opus 28, No. 22MUSIC THEORY ONLINE'
Hood, Alison (2012) 'Ambiguity of Tonal Meaning in Chopin's Prelude Opus 28, No. 22MUSIC THEORY ONLINE'. Music Theory Online, 18.3 [full-text] [Details]
2010
'Objectifs et réalisations compositionnels dans la Barcarolle de Chopin : une forte cohérence structurale et un défi pour I'interpretationANALYSE MUSICALE'
Hood, Alison (2010) 'Objectifs et réalisations compositionnels dans la Barcarolle de Chopin : une forte cohérence structurale et un défi pour I'interpretationANALYSE MUSICALE'. Analyse Musicale, 62 (34) :34-41 [full-text] [Details]
Year
Publication
2011
'Engaging Students in the Assessment Process in Large Groups'
Hood, Alison (2011) 'Engaging Students in the Assessment Process in Large Groups' Large Group Teaching: The Local Context, NA . [full-text] [Details]
Year
Publication
2018
Teaching Whilst Leading: Why Do University and Business School Leaders Teach (or not)?.
McNamara, P., Nolan, P., Hood, A., Ritter, B. and Coughlan, J. (2018) Teaching Whilst Leading: Why Do University and Business School Leaders Teach (or not)?. [Oral Presentation], International Management and Organisational Behaviour Teaching Society conference, Maynooth University [Details]
2018
'The Student Subskills Required for Effective Interdisciplinary Learning'.
Paul Donovan & Alison Hood (2018) 'The Student Subskills Required for Effective Interdisciplinary Learning'. [Oral Presentation], International Management and Organisational Behaviour Teaching Society conference, Maynooth University [Details]
2015
The European Salon: Nineteenth-Century Salonmusik.
Alison Hood (2015) The European Salon: Nineteenth-Century Salonmusik. [Oral Presentation], Dvořák the Pianist: A Re-Evaluation of Dvořák's Solo Piano Works', Maynooth University [Details]
2015
Society for Musicology in Ireland.
Alison Hood and Ronan Reilly (2015) Society for Musicology in Ireland. [Oral Presentation], Musical Architecture: Analysis of Movement and Structure in Musical Composition and Performance, University College Cork [Details]
2013
Annual Conference of the Society for Musicology in Ireland.
(2013) Annual Conference of the Society for Musicology in Ireland. [Oral Presentation], 'Whose responsibility is it? Encouraging Student Engagement in the Learning Process', National University of Ireland Maynooth [Details]
2013
Panel Presentation with Gwen Moore, John O'Flynn & Miranda Cournane, 3rd Annual Conference of the Society for Music Education in Ireland: 'The Music Education Gathering Legacies, Conversations, Aspirations'.
Alison Hood (2013) Panel Presentation with Gwen Moore, John O'Flynn & Miranda Cournane, 3rd Annual Conference of the Society for Music Education in Ireland: 'The Music Education Gathering Legacies, Conversations, Aspirations'. [Oral Presentation], The Content and Pedagogy of Music in Higher Education Institutions in Ireland, St Patrick's College, Drumcondra [Details]
2012
West Coast Conference of Music Theory and Analysis.
(2012) West Coast Conference of Music Theory and Analysis. [Oral Presentation], Ambiguity of Tonal Meaning in Chopin's Prelude Opus 28, No. 22', University of Oregon [Details]
2010
3rd International Chopin Congress.
(2010) 3rd International Chopin Congress. [Oral Presentation], Structural Coupling in the Coda of Chopin's Barcarolle, Warsaw [Details]
2010
Research Seminar Series.
(2010) Research Seminar Series. [Oral Presentation], Structural Coupling in the Coda of Chopin's Barcarolle', NUI Maynooth [Details]
2009
3rd Annual Conference NAIRTL.
(2009) 3rd Annual Conference NAIRTL. [Oral Presentation], Whose Responsibility is it? Encouraging Student Engagement in the Learning Process, Trinity College Dublin [Details]
2009
Joint Annual Conference of the Society for Musicology in Ireland and the Royal Musical Association.
(2009) Joint Annual Conference of the Society for Musicology in Ireland and the Royal Musical Association. [Oral Presentation], Structural Coupling in the Coda of Chopin's Barcarolle, Royal Irish Academy of Music [Details]
2008
Society for Musicology in Ireland, Annual Conference.
(2008) Society for Musicology in Ireland, Annual Conference. [Oral Presentation], Shared Compositional Strategies in Chopin's Nocturnes Opus 48, WIT [Details]
2008
Performing Romantic Music: Theory and Practice.
(2008) Performing Romantic Music: Theory and Practice. [Oral Presentation], Shared Compositional Strategies in Chopin's Nocturnes Opus 48, Durham University [Details]
2008
15th Biennial International Conference on Nineteenth-century Music.
(2008) 15th Biennial International Conference on Nineteenth-century Music. [Oral Presentation], Structural Coupling in the Coda of Chopin's Barcarolle, UCD [Details]
2007
PERFORMA.
(2007) PERFORMA. [Oral Presentation], Shared Compositional Strategies in Chopin's Nocturnes Opus 48, Aveiro, Portugal [Details]
2007
Analysis Seminar series.
(2007) Analysis Seminar series. [Oral Presentation], Shared Compositional Strategies in Chopin's Nocturnes Opus 48, UCD [Details]
2006
Chopin in Paris:The 1830's 6th International F. Chopin Conference.
(2006) Chopin in Paris:The 1830's 6th International F. Chopin Conference. [Oral Presentation], Hidden Repetition in Chopin's Prelude Opus 28 No. 14, Dziekanka, Warsaw, Poland [Details]
2005
5th International F. Chopin Conference.
(2005) 5th International F. Chopin Conference. [Oral Presentation], Intraopus Connections in Chopin's Nocturnes Opus 27, Ostrogski Castle, Warsaw, Poland [Details]
2005
School of Music and Sonic Arts.
(2005) School of Music and Sonic Arts. [Oral Presentation], The Strategic Integration of Pitch and Rhythm in Chopin's Preludes Opus 28, Queen's University Belfast [Details]
2004
Musicology Seminar.
(2004) Musicology Seminar. [Oral Presentation], Two Sides of the Coin: Chopin's Nocturnes Opus 27, NUI Maynooth [Details]
2003
Saggart Arts and Heritage Centre.
(2003) Saggart Arts and Heritage Centre. [Oral Presentation], An Evening with the Cello: An Introduction to the Instrument and its Music, Saggart, Co. Dublin [Details]
2001
Theme.
(2001) Theme. [Oral Presentation], Two Sides of the Coin: Chopin's Nocturnes Opus 27, University of Oregon [Details]
1999

(1999) [Oral Presentation], Two Sides of the Coin: Chopin's Nocturnes Opus 27, Trinity College Dublin [Details]
1999
The Royal Musical Association.
(1999) The Royal Musical Association. [Oral Presentation], Two Sides of the Coin: Chopin's Nocturnes Opus 27, Waterford Regional Technical College [Details]
1998
Postgraduate Day.
(1998) Postgraduate Day. [Oral Presentation], Towards a Methodology for Interpreting and Performing a Score: Chopin's Nocturne Opus 27 No. 2, Trinity College Dublin [Details]
Year
Publication
2018
What could Bowie teach business about changes?.
Paul Donovan and Alison Hood (2018) What could Bowie teach business about changes?. Media [Details]
Year
Publication
2020
How we can easily come to grips with online learning.
Hood, A. and McKenzie, B (2020) How we can easily come to grips with online learning. Newspaper Articles [Details]
Year
Publication
2003
Chopin's Strategic Integration of Rhythm and Pitch: a Schenkerian Perspective.
Hood, A. (2003) Chopin's Strategic Integration of Rhythm and Pitch: a Schenkerian Perspective. Trinity College Dublin: Thesis [Details]
Year
Publication
2013
US Tour.
Dr Alison Hood (2013) US Tour. Conference Hosted [Details]
2007
The Second International John Field Festival.
(2007) The Second International John Field Festival. Conference Hosted [Details]
2006
John Field: Reception and Performance.
(2006) John Field: Reception and Performance. Conference Hosted [Details]
Year
Publication
2004
Dreams 3: The Most Beautiful Music in your Dreams.
Hood, Alison (2004) Dreams 3: The Most Beautiful Music in your Dreams. Recording [Details]
2003
Coulter and Company.
Hood, Alison (2003) Coulter and Company. Recording [Details]
2002
Miracle 4.
Hood, Alison (2002) Miracle 4. Recording [Details]
2002
Miracle Gold.
Hood, Alison (2002) Miracle Gold. Recording [Details]
2001
Miracle Piano 2.
Hood, Alison (2001) Miracle Piano 2. Recording [Details]
1999
Recording of Grieg's Piano Concerto 1st movement for Lyric FM.
Hood, Alison (1999) Recording of Grieg's Piano Concerto 1st movement for Lyric FM. Recording [Details]
1999
Celtic Visions.
Hood, Alison (1999) Celtic Visions. New York: Recording [Details]
1999
Romantic Themes and Celtic Dreams.
Hood, Alison (1999) Romantic Themes and Celtic Dreams. New York: Recording [Details]
| | Year | Title | Awarding Body |
| --- | --- | --- | --- |
| | 2007 | Female Musician of the Year (Liveireland.com) | |
| | 2020 | Principal Fellow of the Higher Education Academy | Higher Education Academy (UK) |
| | 2007 | Female Musician of the Year (Top TIR Awards, Chicago) | |
| | 1999 | Government of Ireland Scholarship | |
| | 1999 | Trinity College Postgraduate Award | |
| | 1996 | Home Hewson Scholarship | |
| | 1994 | Elected Scholar of Trinity College Dublin | |
| | 1992 | Taylor Entrance Exhibition | |
| | Year | Institution | Qualification | Subject |
| --- | --- | --- | --- | --- |
| | 2009 | National University of Ireland Maynooth | Postgraduate Diploma in Higher Education | |
| | 2006 | National University of Ireland Maynooth | NUI Certificate in Counselling Skills | |
| | 2003 | Trinity College Dublin | PhD | |
| | 1996 | Trinity College Dublin | Bachelor of Arts in Music with First Class Honours | |
| | 1994 | Guildhall School of Music & Drama | Licentiate — Pianoforte Performance | |
|   | Graduation | Student Name | University | Degree | Thesis |
| --- | --- | --- | --- | --- | --- |
| | 2010 | Barbara Dignam | Maynooth University | PhD | Suspended Animation: A Critical Analysis and Aesthetic Interpretation of Roger Doyle's Babel |
| | 2019 | Clare Wilson | University of Ulster | PhD | An Analysis of the Musico-Poetic Expression of André Caplet. |
| | 2009 | Catherine Byrne | Maynooth University | MLitt | Contradictions and Synthesis in the Late Works of Béla Bartók |
| | 2014 | Edward Holden | Maynooth University | PhD | Charles V. Alkan and an analysis of the music for pedal-piano and organ |
| | 2013 | Emer Nestor | Maynooth University | PhD | Reinterpreting Pyotr Il'yich Tchaikovsky's Romeo and Juliet through Hermeneutic Windows |
| | 2017 | Emma Scanlon | Maynooth University | PhD | Pianism Reimagined: an analytical inquiry of left-hand piano through the career and commissions of Paul Wittgenstein |