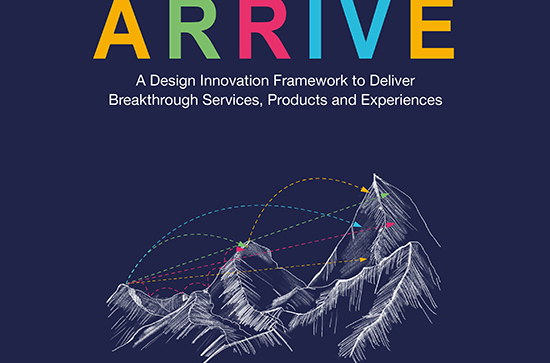 Friday, May 7, 2021 - 09:45
ARRIVE
A Design Innovation Framework to Deliver Breakthrough Services, Products and Experiences
By
Dr Frank Devitt, Martin Ryan, Trevor Vaugh
Published by Routledge

This book is an excellent best-practice guide for senior managers and directors with innovation responsibilities. It describes how organisations of all sizes and sectors can apply design thinking principles, coupled with commercial awareness, to their innovation agenda. It explains how to keep the customer experience at the centre of innovation efforts and when to apply the range of available practices. It provides a clear, extensive rationale for all advice and techniques offered.
Design thinking has become the number one innovation methodology for many businesses, but there has been a lack of clarity about how best to adopt it. It often requires significant mindset and behavioural changes and managers must have a coherent and integrated understanding in order to guide its adoption effectively. Many design thinking implementations are inadequate or sub-optimal through focusing too much on details of individual methods or being too abstract, with ill-defined objectives.
This book uniquely provides integrated clarity and rationale across all levels of design thinking practice and introduces the ARRIVE framework for design thinking in business innovation, which the authors have developed over ten years of practice and research.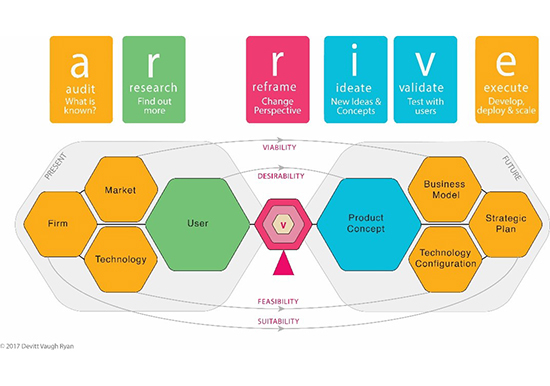 The book contains a chapter for each of A-R-R-I-V-E, each of which has explanatory background and step-by-step methods instruction in a clear and standard format.
Frank Devitt says "ARRIVE is a design innovation framework with a solid evidence base that has been 5 years in production. It was formed through engagements with hundreds of training, coaching and mentoring with industry personnel over 10 years, and finely honed through research and MSc teaching experiences at Maynooth University."

Using the ARRIVE framework, the book provides high-level understanding, rationale and step-by-step guidance for CEOs, senior innovation leaders, innovation project managers and design practitioners in diverse public and private sectors. It applies equally well to innovation of products, services, systems, or any customer experience.

Copies will be available in the MU Library over the summer, and today through reputable stores.